The Great Coffee Adventure: Texas Edition - Conroe Coffee
9:48 AM
The Great Coffee Adventure: Just a wedding photographer/mama + her coffee-enthusiast husband on an adventure through Pennsylvania Texas; discovering, photographing and otherwise enjoying the unique, independently-owned coffeeshops and cafes of our great state. Coffee makes us happy.

A few years ago, Brandon and I embarked on a great adventure. We decided to combine our love for coffee and spending time together to sharing our discoveries of local coffee shops via the internet. Eventually, it was a blog series picked up by a local food blog in Pennsylvania. My old photography blog archives are still somewhere in hibernation (I may re-post them at a later date), but I am sharing our new adventures on this blog going forward.

"And what's so wrong with being personal, anyway? Whatever else anything is,
it ought to begin by being personal."
~Kathleen Kelly (You've Got Mail)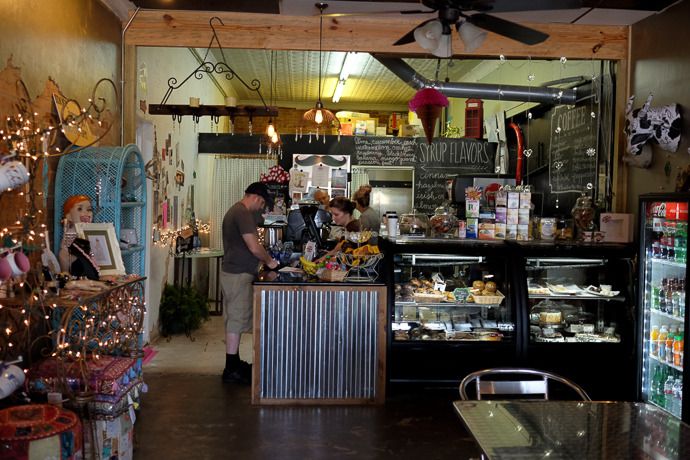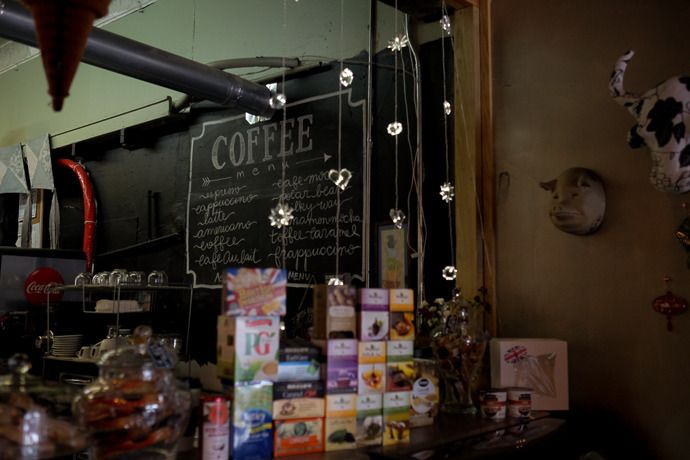 Conroe Coffee
is right on Main Street in Conroe, Texas.
This little storefront coffeeshop is an eclectic mix of twinkle lights and Texas decor and British charm, Its proprietor lends her own flair in a semi-British-and-Michigan accent and even the menu reflects the juxtaposition of cultures (Michigan ice cream? Italian coffee?!). In all honesty, I loved it.
I loved the wingback chairs and leather sofas. I loved the Keep-A-Stiff-Upper-Lip flavor. I loved the unabashedly girlish touches, with glitter and sparkly things and a dress-form-lamp. I loved the exposed brick walls... I mean, seriously, I
always
love exposed brick walls. I loved the non-matching, but "this piece is here just because we like it" decor. It's a fun mishmash and it seems so
personal.
And that is endearing.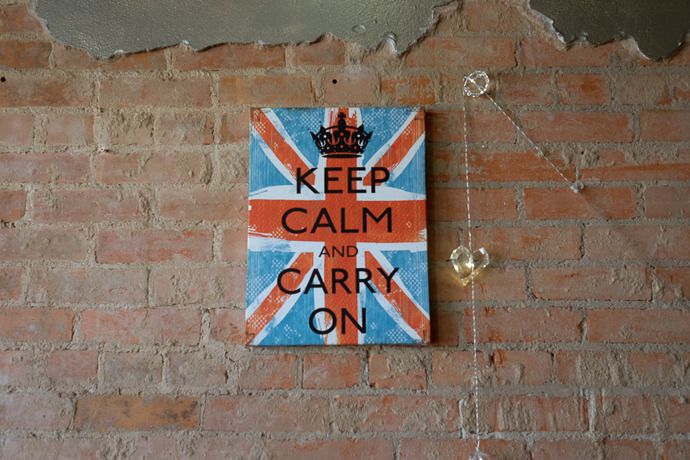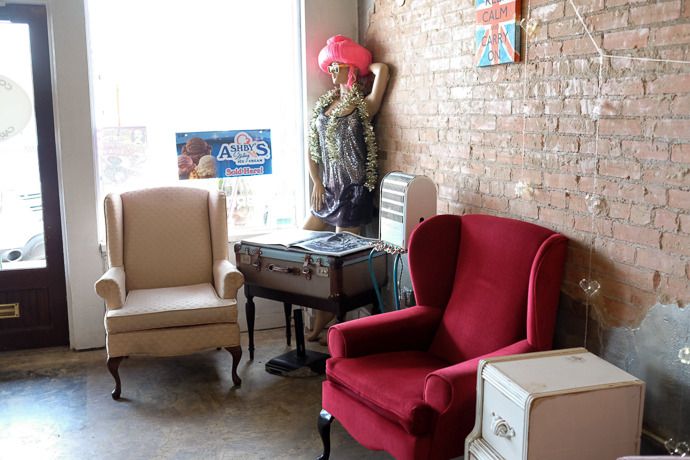 When at a coffee shop, we do the same thing every time. We walk in. I stare at the decor. We look at the menu together and chat back and forth about the menu options. Brandon makes jokes and asks questions about the menu (something I would never do because I am... you got it... an introvert) and I hem and haw about if I am gonna be predictable about my choice. I finally decide to get something with mocha or hazelnut (or both) and then I wander around taking pictures, all while convincing myself that no one thinks it is odd because this is the day and age of photos. However,
my new camera
looks like an old film camera and that confuses people.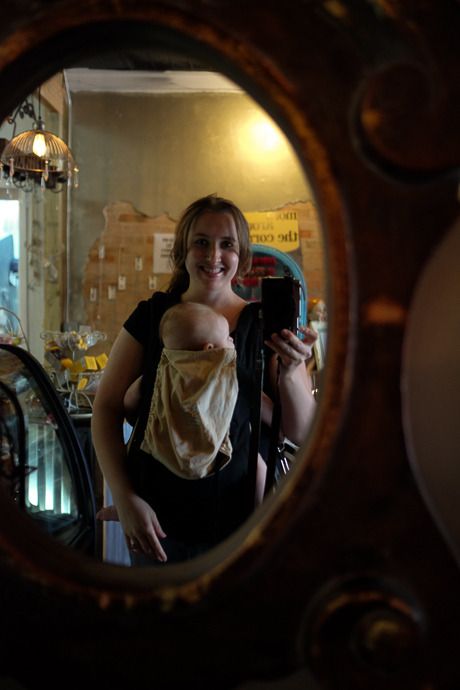 Oh! A weird chandelier!
Also, this was the point in which people realize that there is a baby in a carrier on me and they should ask questions and then I proceed to have a five minute conversation with an older gentleman about New Orleans.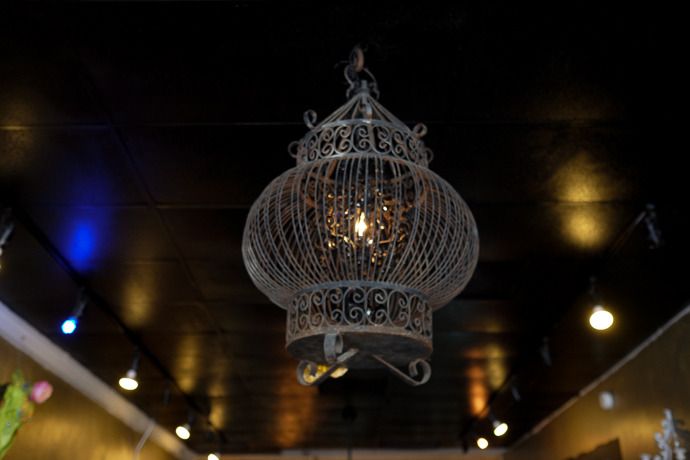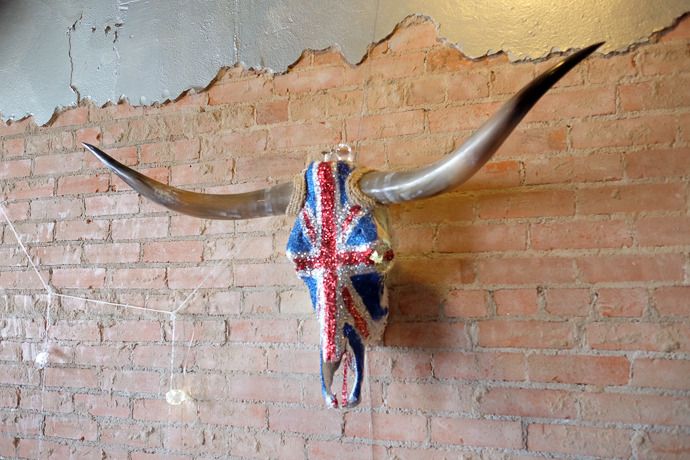 The most interesting menu item is a specialty latte called "
The Polar Bear."
Its name involves a really cute story about the owner's children. Brandon wanted to know if there were real bits of polar bears in it (cue giggling from my nieces whenever they read this), but it is actually minty!
I was not in a real minty mood, so I went with "
The Jason,"
i.e. a Nutella Mocha. Combining Ghirardelli chocolate and Nutella is a greeeeeaaaaat idea. And I was impressed that the small size still tasted super-espressso-ey. Unlike The Unnamed Green Memaid Coffee Giant Superchain, who gyps ya on the espresso shots in the small and then the mocha tastes like chocolate milk. I never minded in my early coffee loving days, but now I am more interested in a stronger coffee flavor so I appreciate the double shot of espresso.
Brandon chose an Americano. He likes those. He liked that one. I did not ask him for specifics because I was too busy enjoying the twinkle lights. And Devereaux's cute smiles.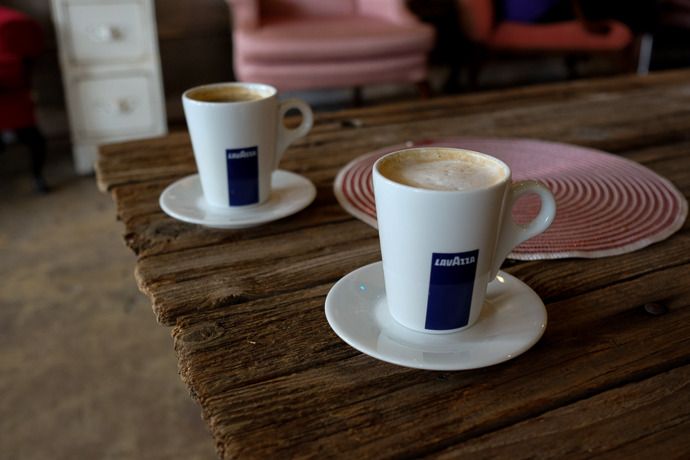 I like coffee dates with
mon amour.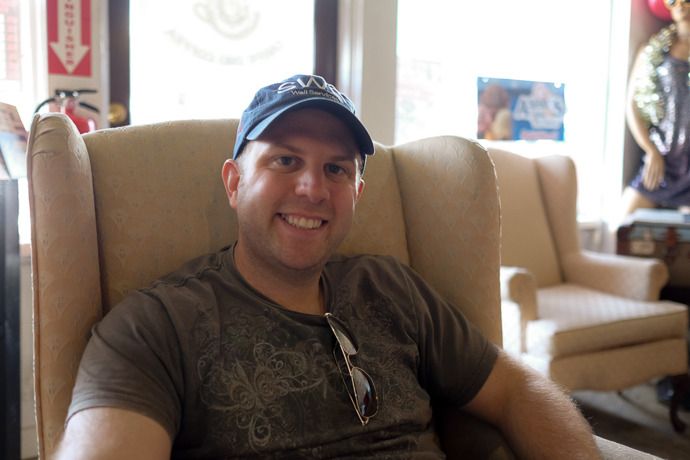 And don't forget myself and the
bebe.
We will certainly visit this place again throughout the summer. I heard there are sometimes chocolate croissants.... whaaaaat?!
After our coffee stop, we rambled for a few blocks and headed into an antique shop. This is what we saw.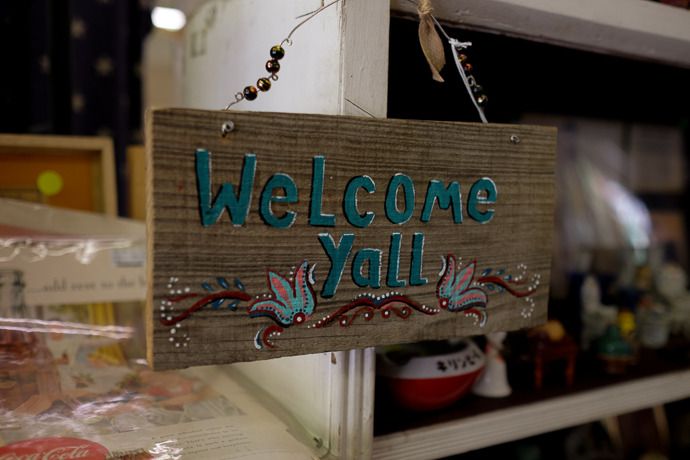 It's the perfect Texas welcome! This is gonna be a great summer!