Fizzy & Sweet | Date Night in Downtown Conway
11:46 AM

One thing I've really liked about central Arkansas is all the flowering trees and plants. I have favorite spots that I walk by in my neighborhood --- just hoping that the neighbors won't be outside gardening, so I can get suuuuuper-close to the flowers and no one will think it's weird. The sights and the smells of summertime bring a sense of calm to my heart. Also, a sense of sadness that I can't have my own flowers right now… temporary apartments aren't friendly to that sort of thing and the gardens of our own little Sunnyside Cottage back in Pennsylvania are mostly known for the ability to grow VERY LARGE hedges that obscure mailboxes and hide poison plants. But I digress.

Speaking of digressing, I hate to be an art critic, but this mural. is. weird.


We went for Saturday night stroll in downtown Conway, and were thrilled to find this train car in the local park. I mean, IT'S JUST LIKE HOME!

We had to go see the train, of course…. and this is my 24-week baby bump!! I had Brandon take a more official picture later, but it happened to be by a brick wall and then like ten people walked by us and stared at me, so I ended up having the WEIRDEST, MOST UNCOMFORTABLE look on my face… so there's all the bump photo you're getting. I gotta say, I make Brandon look skinny. ;) He's been working out… looking good!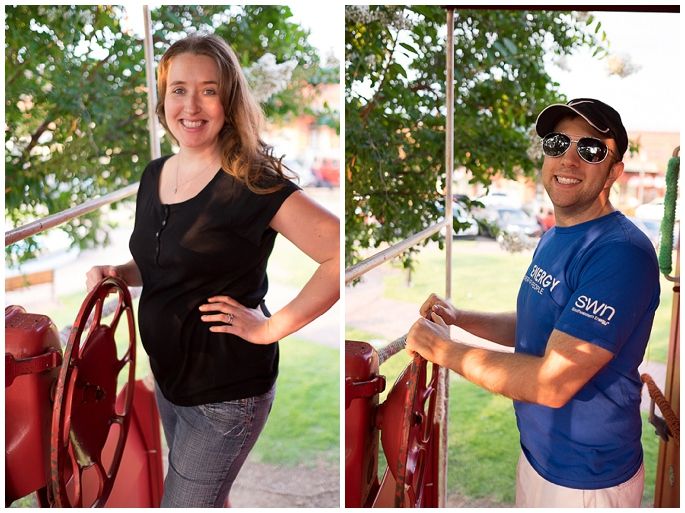 So we're strolling along, hand-in-hand, chatting, walking (I always walk on Brandon's right side. I'm not sure why), talking about all the little shops that are mostly closed --- because it's Saturday evening – and smelling some delicious pizza smells…. trying not to give in…. and then we found this: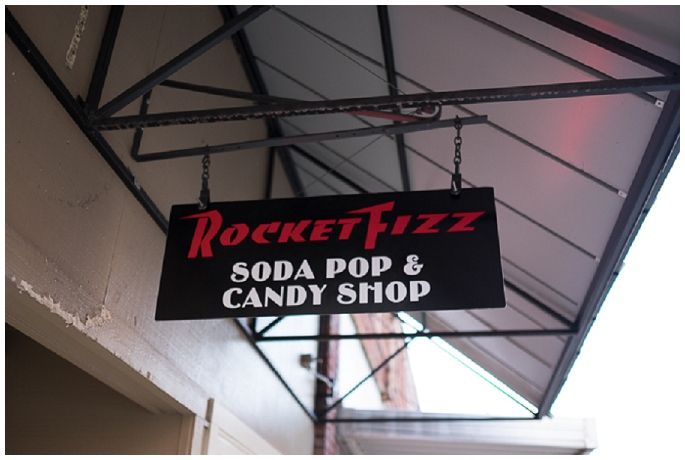 It was an entire little shop filled with CANDY and old-fashioned glass bottle soda. This is the stuff that my dreams are made of! I was absolutely thrilled. We wandered around in circles, staring at the various candies, allowing our mouths to salivate all over the place. I mean, I didn't know I wanted candy until that moment (the exact reason that one should not scroll through Pinterest late at night: it's the power of suggestion!).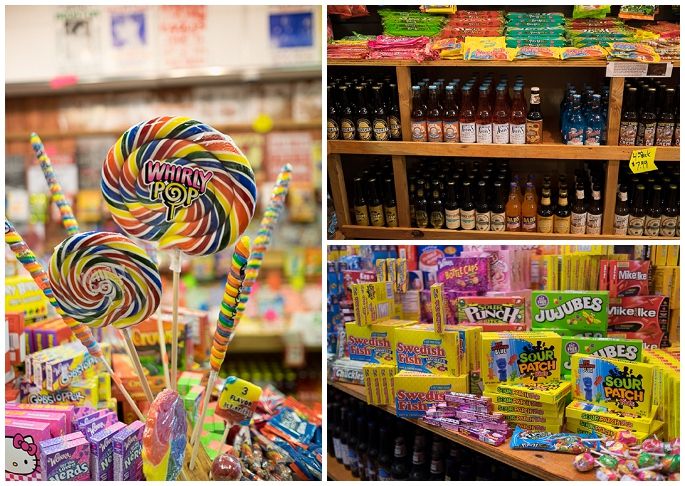 Did I ever tell you how much I love Mallo Cups?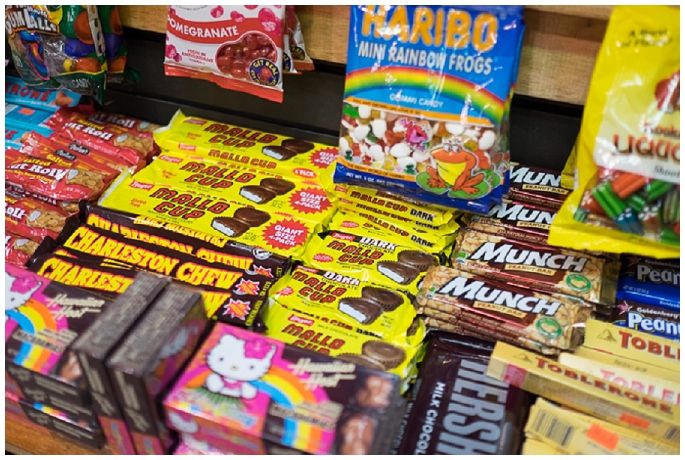 Still thinking about home? I have really good Hershey Chocolate Factory/HersheyPark memories throughout the years… well, except for that one time during our friendship years that I went there at the same time Brandon was there and he wasn't allowed to speak to me. But hey, we ended up married several years later… so guess who won? ;)

And now we get to have married dates!


We made our candy and soda choices and headed back to the cute little park to eat, drink and be married (I do love puns and plays-on-words. Like the time during the drama at church on Sunday where the teenagers made a pun about sheep and ewes, and I'm pretty sure I laughed first and loudest. I blame my daddy for loving pun-ny jokes).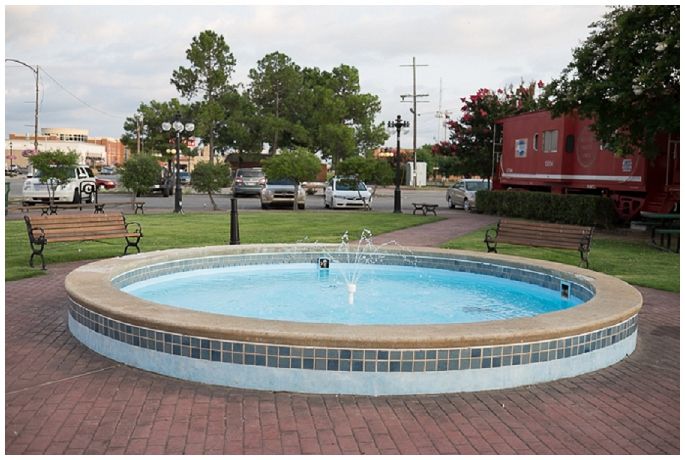 Awwwwww. Here we are.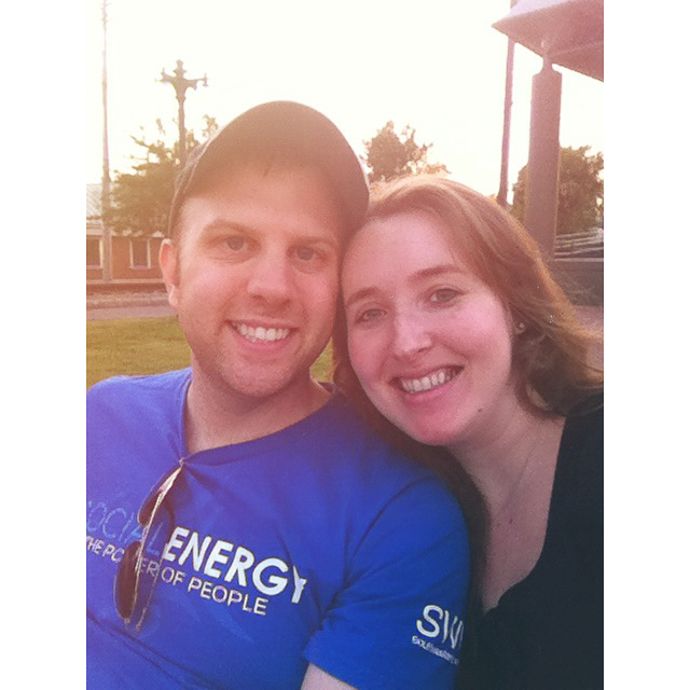 YUM YUM YUM! Candy choices (which happened to be my favorites, but Brandon likes them A LOT, too, so it worked out perfectly!) + soda choices. I like lime soda, and Brandon loves ginger soda so spicy that it clears out the sinuses… I had one sip of his and couldn't stop coughing. My goodness! It says "Australian" but the strong ginger flavor always reminds him of his time in Africa.

Here's a better mural from the downtown area. Toad Suck is a place (I think) and this town has a big ol' festival named Toad Suck Days (Daze?) that they are famous for. I was sad that we came here too late… because I heard that the festival has really great fried food--- that's what I go to festivals for….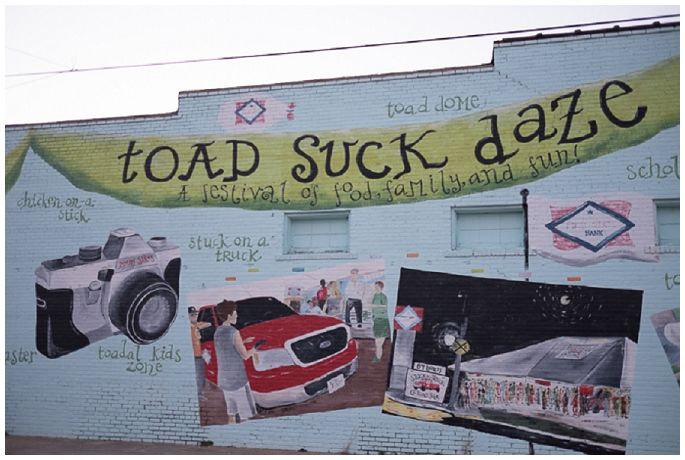 It was a calm and quiet date night in downtown Conway. I adored it, because I adore sweet things…. and it was little unexpected – why is it that the best dates are the unplanned ones?