Cleaning Our Home-Sweet-Home
8:02 AM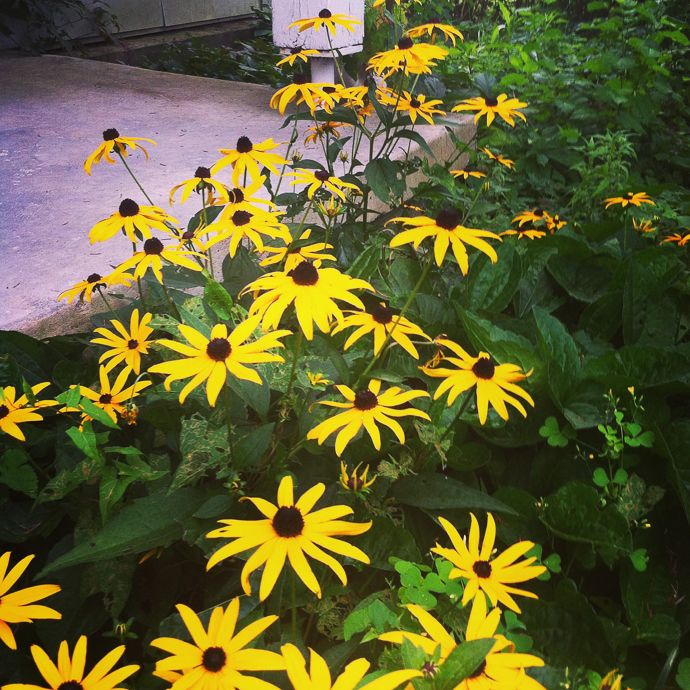 August has been quite an interesting month for us. We spent the majority of it on the road, travelling from Arkansas to Wisconsin to Arkansas to Texas to Louisiana to Arkansas to Virginia to West Virginia to Texas. We have seen extended family and friends and done a bit of a work/pleasure travelling besides. It's not a stretch to say that I am SO OVER restaurant food. It doesn't even sound appealing to me anymore (though that might be also related to the fact that the baby is taking over most of my belly and so I get full a lot faster and most food doesn't seem appealing… until an hour later, when I'm hungry again).

We finally arrived at our Pennsylvania home late-late-late one evening last week. The little old lady neighbors welcomed us with waves and neighborhood news. We stumbled into our little home absolutely exhausted and noted the evidences of partying-spiders throughout. Falling into our own bed was wonderful…. until I was too excited about being home to sleep! Eventually sleep came and in the morning, the real work began.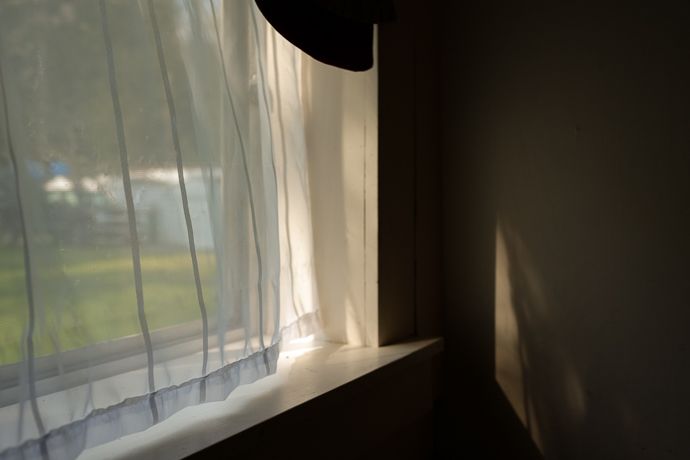 Four full days of intense cleaning. I scrubbed and washed and dusted and vacuumed and mopped every single room in our house. Who knew that inactivity could yield such dirt? My inner angry thoughts included; This disproves evolution! and also, next time I'm doing the British thing and draping everything in old sheets!

There were lots of notable discoveries in my cleaning extravaganza.
1. That funny little red-and-black snake that hurried away while I was hanging towels on the clothesline (yay for my clothesline!).

2. The obnoxious wasp nest outside our back door. The presence of said wasps was discovered Friday, but not truly experienced until Saturday when one wasp decided to take up residence inside my shirt. And sting me. #andsobeganamostpainfulfewdaysofmylife

3. House guests (of the human variety) are the best motivation in cleaning. We had folks coming in the first weekend after we were home and so I couldn't NOT clean. What probably would have taken me weeks to do had to be done in a few days. It was the perfect scenario because Brandon had a few days of part-time work before classes began (this week) and so he helped as much as possible --- moving furniture, carrying the vacuum cleaner upstairs and downstairs, throwing away clutter, giving me hugs when I cried (from tiredness + pregnancy) and "making dinner" for me on the last night of the cleaning extravaganza. He makes dinner by buying me pizza…. and it was awesome! :D

4. I guess food is good motivation (or reward) for me these days. Like this amazing homemade chocolate coconut frappucino. Ingredients include: milk, coconut oil, cocoa, sugar, vanilla, dark chocolate and ice. Blend and drink immediately – especially when you're hot and sweaty and tired from cleaning. It tastes like heaven in a glass!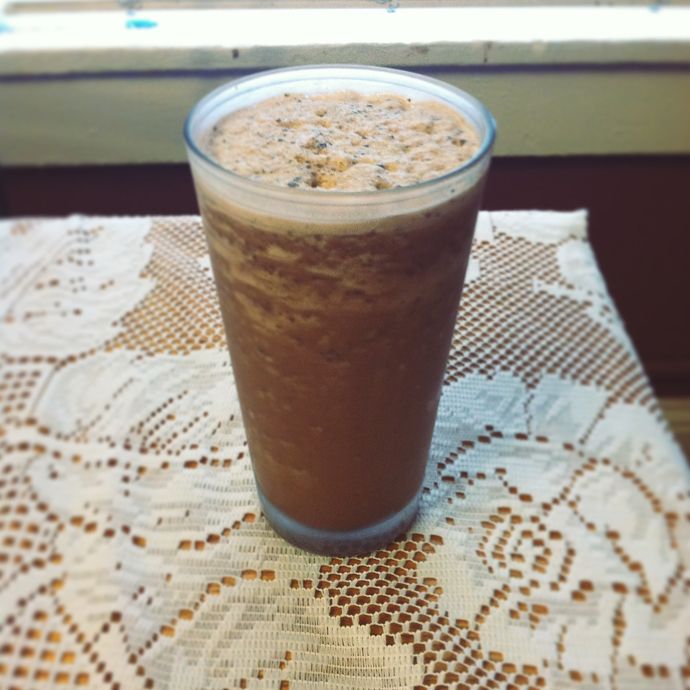 I guess to sum up: I am very, very, VERY glad to be home. I'm also very glad to be truly at-home, being a homemaker, for the first time in my life. Our time in Arkansas felt a bit like an extended vacation to me. I did cleaning and reading and walking and some computer work, but always felt a little out of place. Now I'm having revelations of homemaker-life every single day. Like when I realize that I need to make a call about some utility bill and I can take care of it right then instead of doing it on my lunch break and getting a voicemail and having to play phone tag a million times. Or when I open a cupboard and see disorganized pans and realize that I can reorganize them soon, instead of waiting for an evening that will never come because I'm too busy working at my job to really put time into taking care of the extra home tasks that pile up.

Life is different now… really different… and I love it.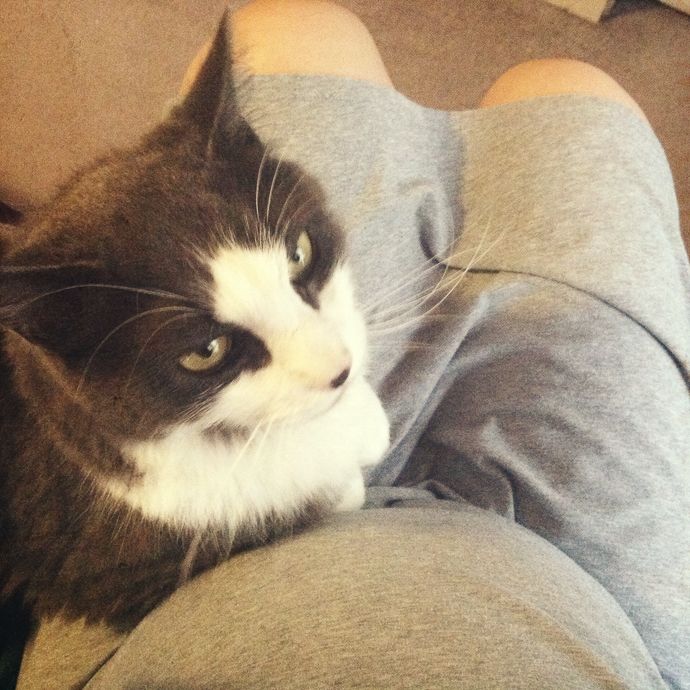 Note: Caspian-the-kitty is really glad to be home, too… though he's not sure what is happening with my lap these days. ;)