Baking Love & Peach Upside-Down Cake
11:21 AM
To say that I'm enjoying homemaker life is a bit of an understatement.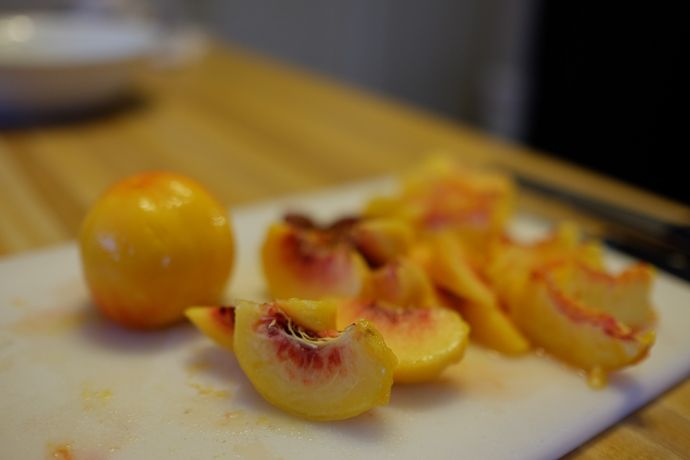 I have always loved baking, probably because I love eating sweet things. But there was never enough time when I was working full-time. Or rather, never enough time to really enjoy the process. I was always baking late at night for some event happening the next day… when I should've been sleeping. And not getting sleep is all cool when you're a teenager, but after adulthood, sleep is a necessity. Less sleep = general crankiness.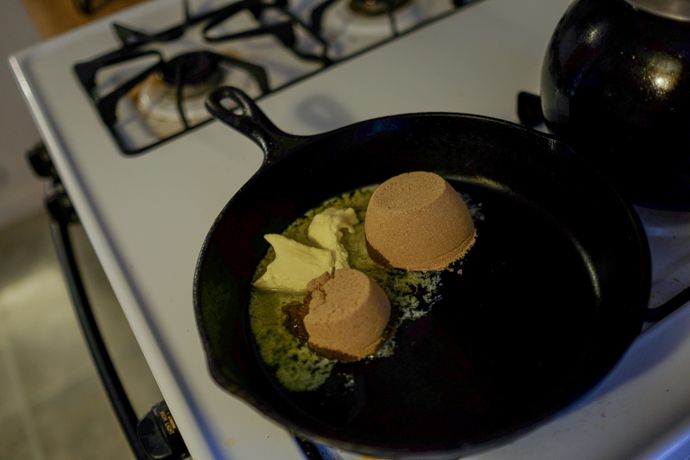 Now I'm baking because I want to, because I have time and because it brings joy to others (and myself at the same time!).
As we are settling into the autumn season, I am in peach-and-apple season overdrive. There's a steady thought train of "I love fall! I love fall so much more than I ever did before! Why was I always a summer fan? Fall is the best!!" Autumn means creating my own pumpkin spice lattes (thanks to this recipe!), walking through dying-yet-colorful leaves, breaking out my leather riding boots, finding the boxes of sweaters, slow-cooking butternut squash, drinking fresh-pressed apple cider from the farmer's market, wrapping up in blankets in the morning and then throwing open doors in the afternoon. Autumn means soup love and hot drink love and baking love.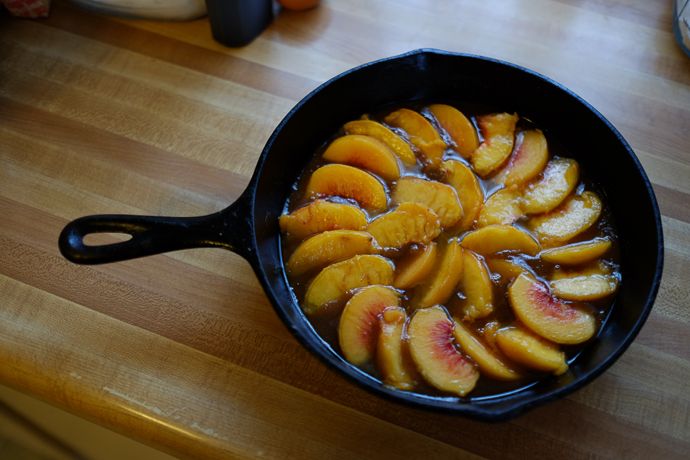 Now that I'm home, being a homemaker, you might find me slinging around flour in the early-morning hours… while the light is still blue and grey and the sun is still hiding. Or maybe in the afternoon, when my kitchen curtains glow golden from the slanted sunlight. I hum and sing old Third Day songs and then old hymns and sometimes I mutter to the cat as he walks by (he's only curious about food when I open a can of tuna). I talk on the phone… though not too much when measuring ingredients, because I tend to forget something important.
But I did this recipe right… loved it.. and now I'm sharing it with you!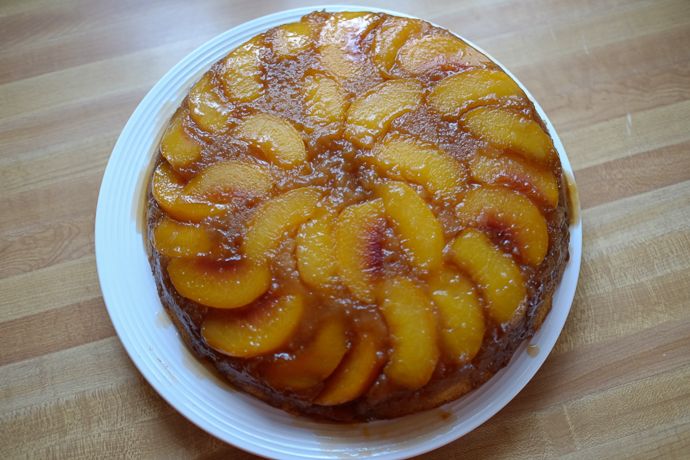 Peach Upside-Down Cake is the fall cousin of pineapple upside-down cake. Peaches need more respect, because they are deeeeelicious. Because I pretty much followed this recipe to a T, and it worked out great for me, I'm just gonna send you over to the source. Check out Peach Upside-Down Cake from userealbutter.com. And definitely use real butter. It changes everything. ;)