Family 4-Hers at the Fair
6:00 AM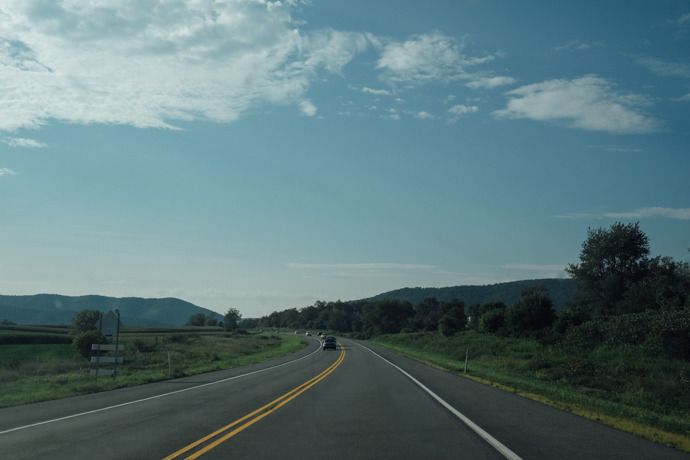 One of the things that I am not taking for granted anymore is proximity to family. Spending a summer in Arkansas, a summer in Texas and then the possibility of living far away has caused me to grab ahold of every moment I can with little nieces and nephews and sisters and brothers and mom and dad and everybody! Now we are happy that we are here for awhile longer and so our last few weeks have been filled with family adventures!


We live in central Pennsylvania and the county fair is a big deal. My sister happens to live just over the county line, so the little nieces enter their projects and animals and collections into a smaller fair (nothing wrong with that! Higher odds of winning, says mathematical Uncle Brandon!).


The nieces get color-coded shirts so their mommy can see them better in big crowds... and Devereaux just so happened to match them perfectly!

Our main event was watching the little parade where the oldest niece would be walking with a group of other 4-Hers... dressed as chickens! Devereaux is highly suspicious of this. Eventually, he warmed to the idea. That may have been about the time his cousin offered him a lick of her lollipop. He also enthusiastically accepted her gift of a water bottle. What can I say? They get along great.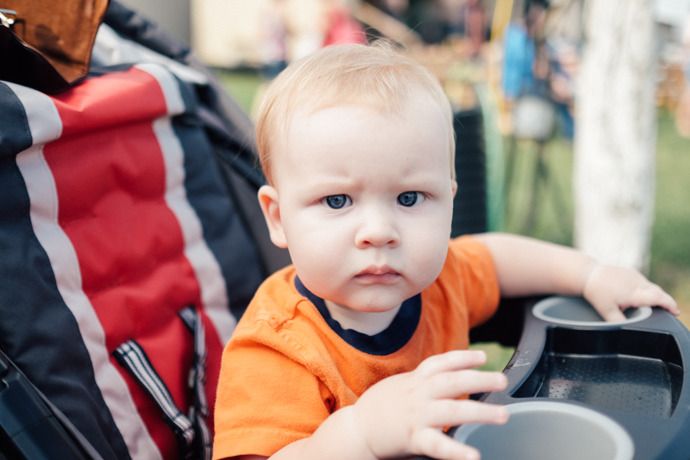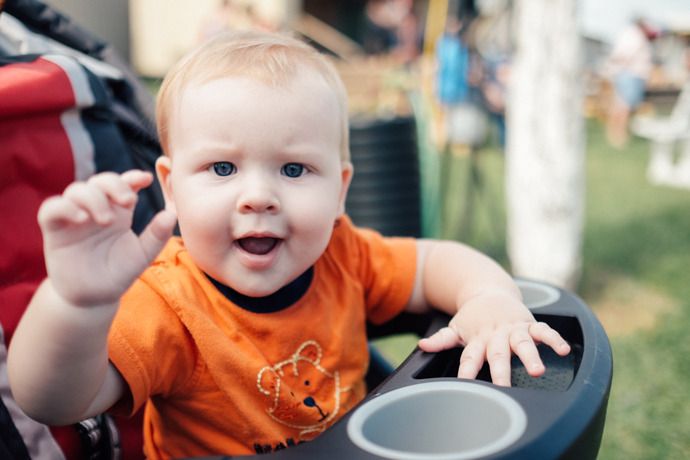 Here comes the parade!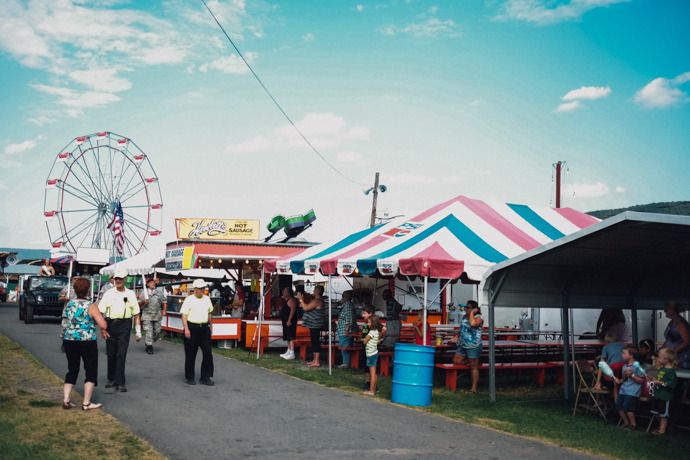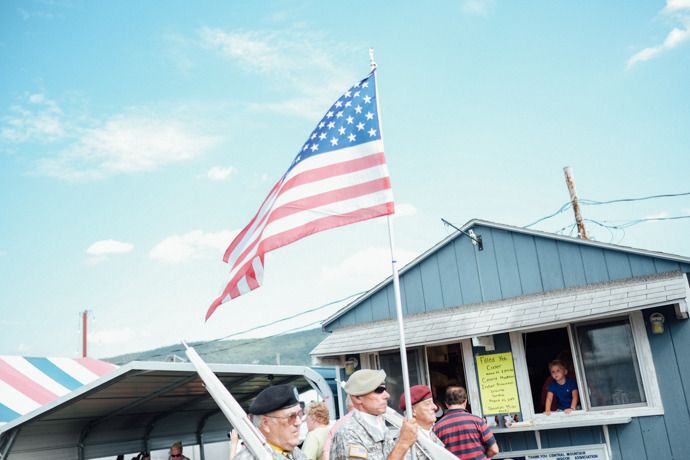 This kid across the way had such a great view!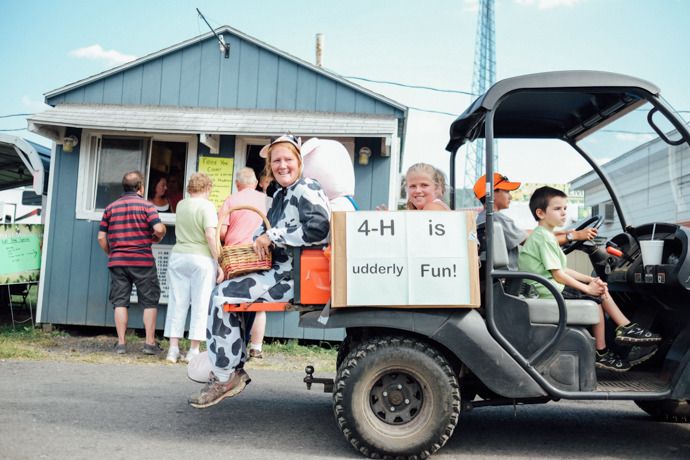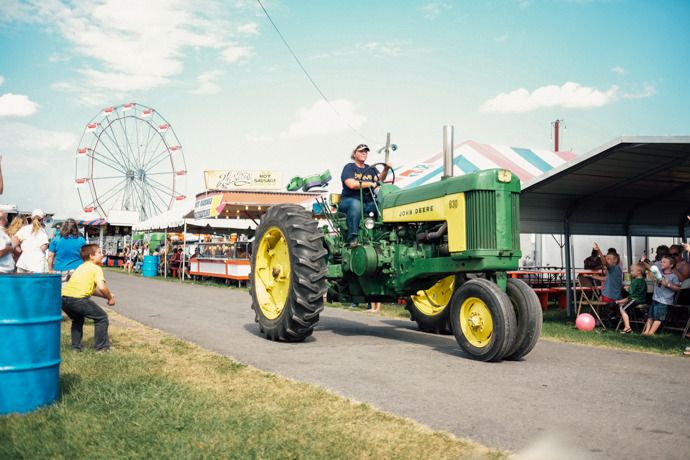 We had to go see the exhibits!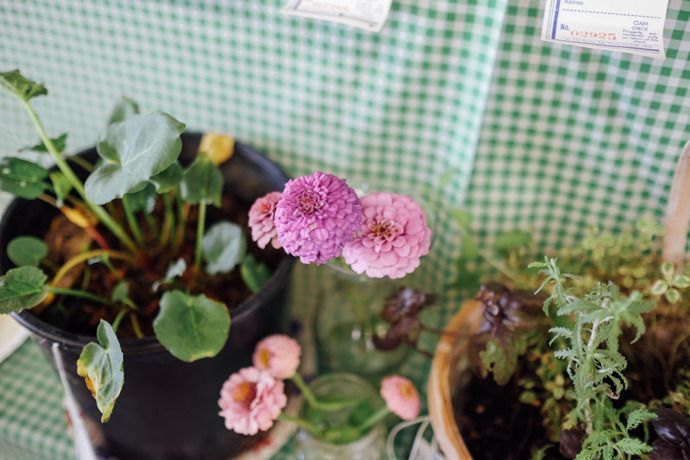 Uncle Brandon was especially interested in the niece's rock collection! BLUE RIBBON TIME!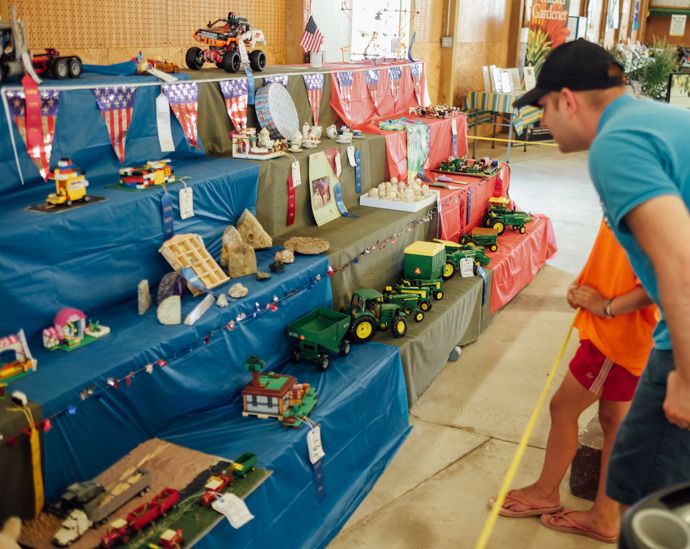 And the mini tea set collection thrilled my pseudo-British-tea-drinking self. ANOTHER BLUE RIBBON!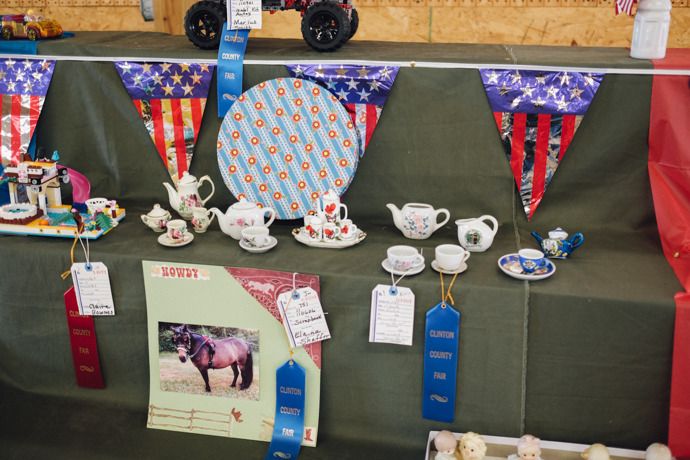 There were no live chickens being shown in fairs around the state of Pennsylvania and this was very sad, but bird flu problems had a positive (creative) result. The oldest niece dreamed up this chicken game: "Trouble: The Chicken Version." SO inventive (YES, THAT'S A BLUE RIBBON! AND YES, I SAVE MY ALL-CAPS FOR PROUD AUNTIE MOMENTS!)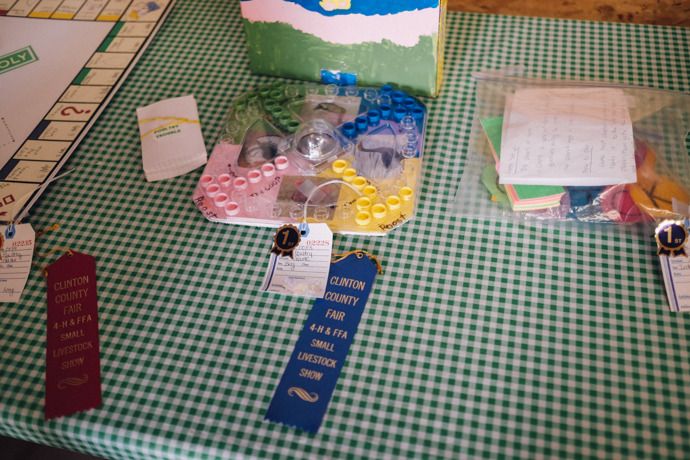 The fair was small, but what a fun atmosphere... and they definitely win on the "space for nursing mamas" front. They had a baby comfort room! With a changing table! And a rocker! And space for babies to play! I was super-duper impressed.

Later, we headed over to the pavilion inhabited by many 4-Hers where a spontaneous bout of bunny-jumping was going on!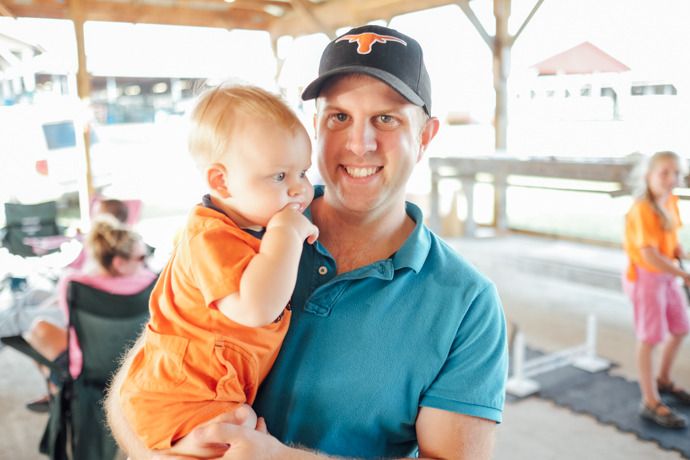 This is Cor, the Bunny Prince. (Narnian pet names also exist in their household).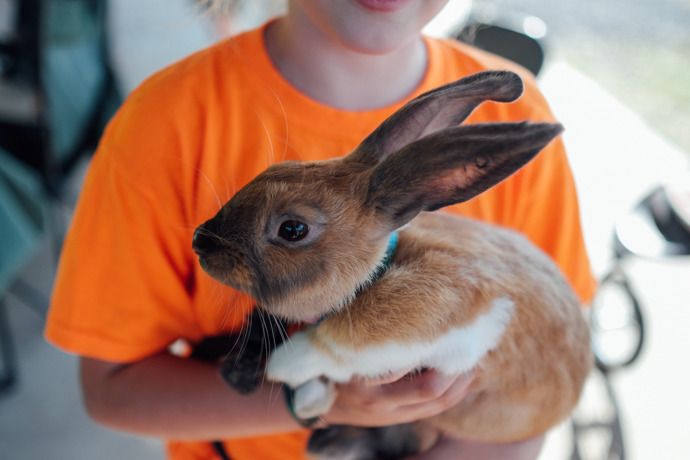 Devereaux met the bunny and was more impressed by his auntie's cowboy hat.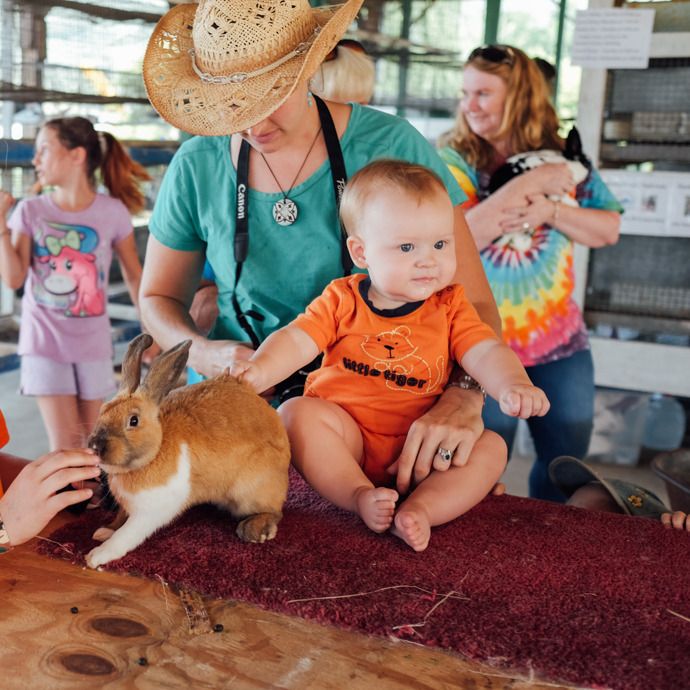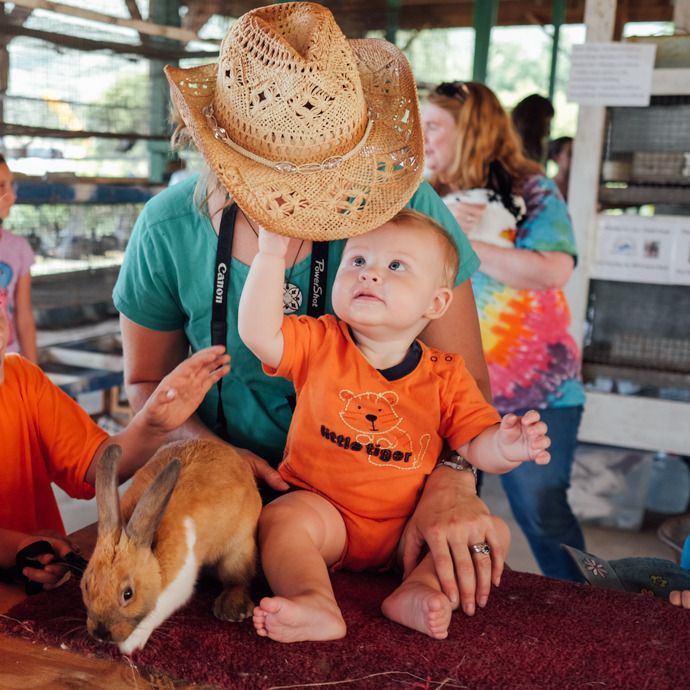 Bunning Jumping!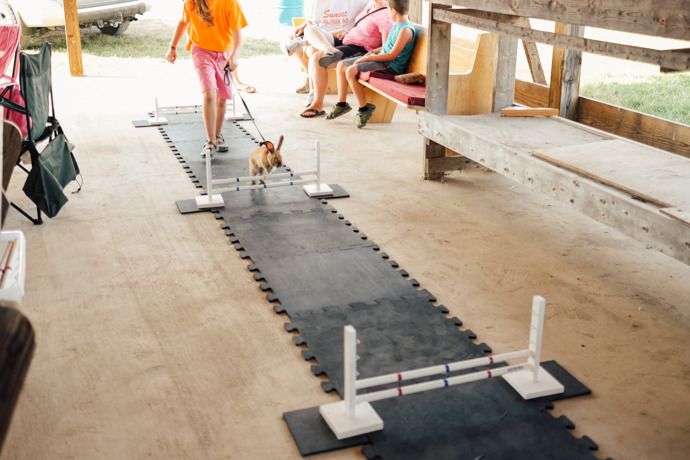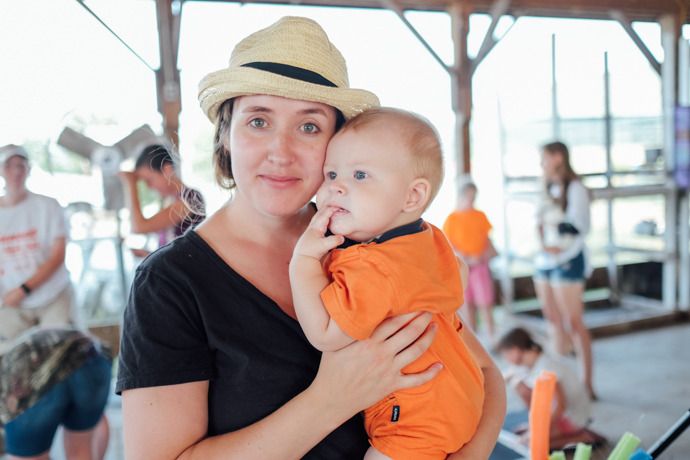 Our little fair afternoon excursion ended with some delicious ice cream. Because there is no other way to end a day at the fair. Support your local ice cream makers! And 4-Hers! And small-town fairs! Because that's where the fun is.