No-Churn Cookie Dough Ice Cream
6:00 AM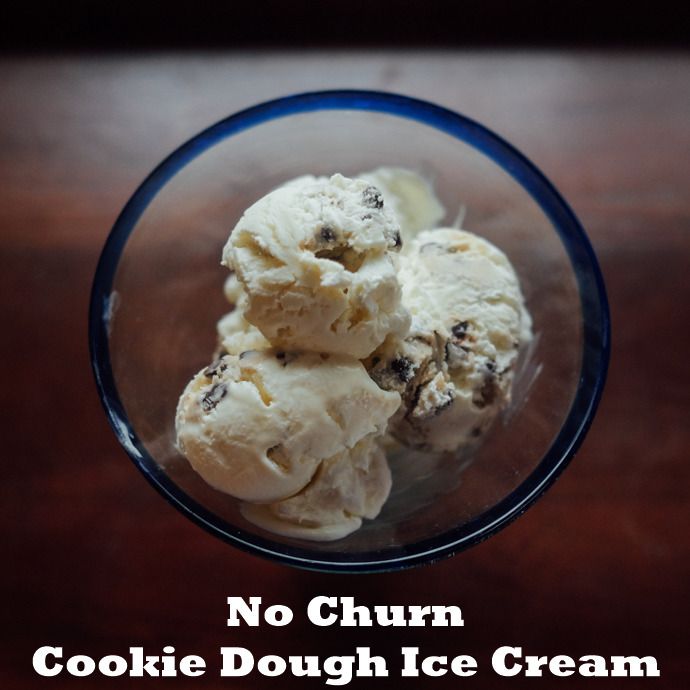 At what point does a love for ice cream become a $10/week Ben & Jerry's habit? When one goes to Texas, that's when. We decided that we would kick the Ben & Jerry's habit (just after an ice cream stop at an actual Ben & Jerry's store on Brandon's birthday! Convenient!) going into the next semester, but we would need some other options.

The problem is that we cannot keep ice cream in the house on a long-term basis, because someone (me) finds it too tempting for afternoon snacks. So the answer is to make ice cream when we want it! Though the must-freeze-overnight order keeps me from making it every single day.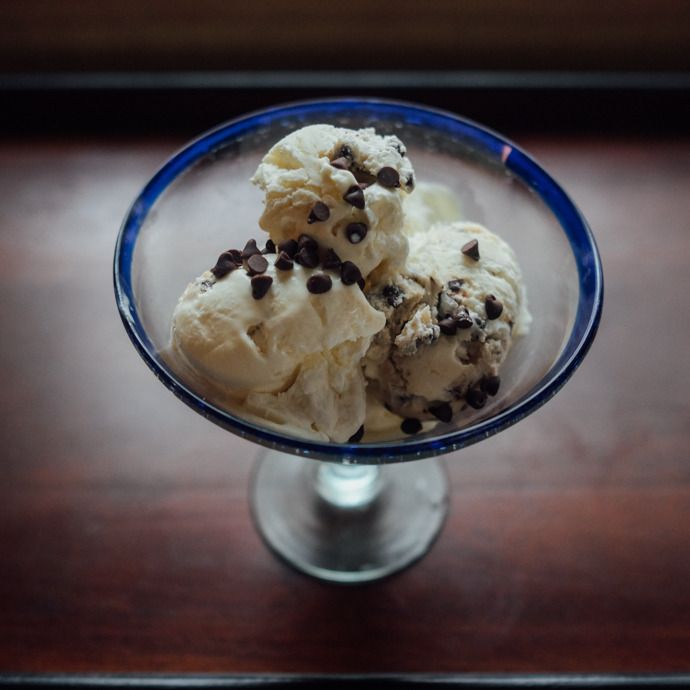 I was pleasantly surprised by this no-churn ice cream. I was suspicious of the no-churn trend, because we all know that Pinterest lies! LIES! Just because something looks like something else doesn't mean it tastes like the thing it looks like (you follow me?). But this ice cream was delicious! It is a little denser than regular ice cream (maybe because it doesn't get air churned into it?), but it is sweet and creamy and the cookie dough balls were absolutely delicious. Makes me wanna eat cookie dough right now.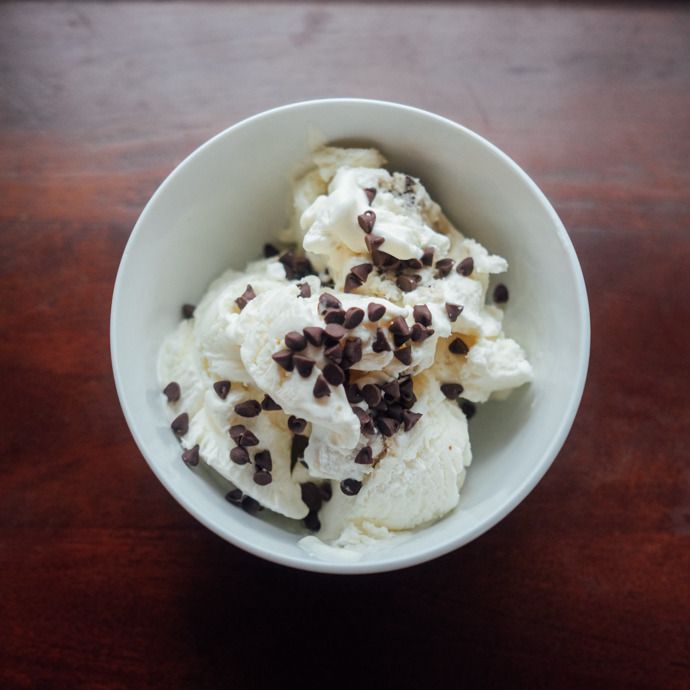 No Churn Cookie Dough Ice Cream
Adapted from Munchie Pie and Cupcakes & Kale Chips
4 servings (or less, if you're me)

1/4 cup butter, softened
1/4 cup brown sugar
1/8 cup sugar
1 Tablespoon milk
1/2 teaspoon vanilla extract
1/2 cup plus 2 Tablespoons flour
1/4 cup mini chocolate chips + a few extra for garnish
1 pint heavy whipping cream, chilled
1 14.5 oz can sweetened condensed milk
1 teaspoon vanilla

1. Place large metal or glass bowl in freezer to chill.
2. In small bowl, mash butter into brown sugar and sugar with fork until very well combined. Add milk and vanilla and mix. Add flour and mix just until combined. Fold in chocolate chips. Put in refrigerator to chill.
3. In chilled bowl, use hand mixer to beat whipping cream to soft peaks.
4. Fold in sweetened condensed milk and vanilla. Pour into freezable container.
5. Add cookie dough in TINY balls to ice cream mixture.
6. Freeze overnight.
7. Scoop with ice cream scoop and garnish with extra chocolate chips!