I'm actually writing this blog entry from a hotel room. Brandon was sent on a business trip, and thank the Lord, I get to go along! We both dislike being away from each other overnight---like two years of marriage and never been away overnight. I think it's one of the things dating long-distance does for the relationship. Distance = evil. No distance = wonderful. See? Makes sense, right? Actually, it really doesn't have to makes sense to you. :P I'm not offended... moving on...

We just barely got home from our wonderful week-long vacation in Maine. It was blissful. Beautiful. Relaxing. Exhausting (hiking and biking like champs!). Romantic. Scenic. Amazing.
In a word... Perfect.

I am so glad we went. It was a bit of a sacrifice. Planning out the vacation. Taking off vacation time that we could've saved for during the school semester. Saving up our money. Getting ready to leave in August, which happens to be one of the busiest months. But we did it and it was good.

~~~~~~~~~~~~~~~

Speaking of good things, I've been meditating on this verse for the last few days.

"You have given him his heart's desire, and You have not withheld the request of his lips. For You meet him with the blessings of good things..." Psalm 21:3

This is a psalm of David. The non-inspired title on the top of this chapter in my Bible says "Praise for deliverance." We think of deliverance as God bringing us out of catastrophic destruction.... and He does that! But I think sometimes we focus on the horribleness of things that life throws at us, and forget that God meets us with good things.
GOOD things.

My God wants good things for me.
Isn't that what love is? Love doesn't seek its own. Conversely, love seeks good for others.
When God loved me, He delivered me. And daily, He shows His love by meeting me with good things.

I'm not even necessarily talking about material possessions or fireworks or mind-blowing miracles. I'm talking about the little blessings. The tiny bursts of joy when I recognize that God's hand has been working in my life in a certain area for months and I had no idea. I'm talking about experiencing the love of Christ through a friend's helpfulness, thoughtfulness and kindness. I'm talking about.. yes... the beauty of sunsets that takes my breath away, the pressure of my husband's hand on mine, the warmth of a coffee mug on a cold morning, the rush of the ocean as the tide comes in. A child's smile, a soaring eagle, a glittery lake. I'm talking about the little desires of my heart that I never voiced, but somehow God made them happen... And I realize that dreams come true because of an ever-so-loving Father.

I'm talking about the good things we take for granted, or we ignore because we're soooo busy doing stuff. What stuff? Important stuff? Sure, but why can't we get-stuff-done while enjoying the good things that God has given (yup, preaching to myself)? Now you might think this is just my vacation-bliss talking right now, but I don't think so. My good things are not relegated to the one week a year where we happen to take a nap in the middle of the day (though that's pretty awesome!).

God meets me with the blessings of good things.
I want to see those good things and be thankful for them daily.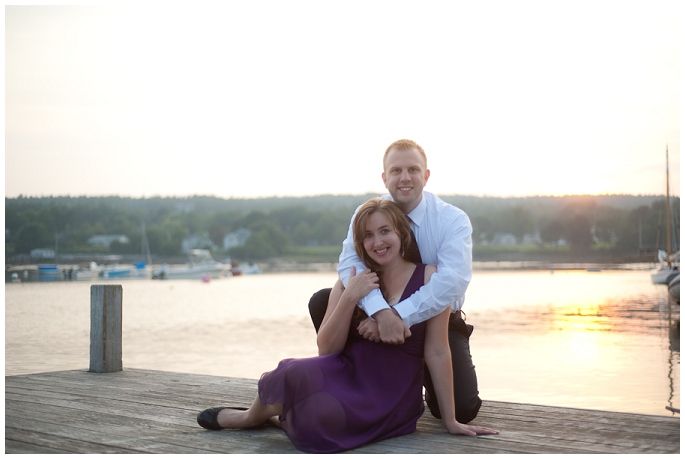 Yes, we did a two-year anniversary photo shoot.... with my camera & tripod. Brandon called me "clever." I called myself "paranoid" for spending most of the time hoping the camera didn't fall in the water.
a) the camera did not fall in the water.
b) then Brandon kissed me and I forgot why I was worried. :P
c) I love being married to him.