Fighting the Good Fight (On Fire)
7:00 AM

A few weekends ago --- or it may be more like a month ago (my, how quickly time passes!), Brandon and I headed up to the cabin for a tiny little getaway. The cabin is also known as Hammersley Heaven. It's a place that I was introduced to many years ago thanks to my sister marrying a mountain man. It's a place that we've visited with family, with the youth group, with roommates and just with Brandon and I. It seems as if our new favorite cabin tradition is stopping at Avenue 209 in Lockhaven before getting into the wilderness. Because we love espresso. And whipped cream. And seriously, isn't that tiny little pumpkin just the cutest?



Anyway, we headed up to the cabin and proceed to fight the good fight. Meaning, it was a cold autumn night and we needed to create fire in this rustic place. There's an old-fashioned coal stove that seems to have a mind of its own. It has a mysterious aura and a desperate need for constant attention and an attitude problem (is it unkind to say that this stove reminded me of a teenager?).
But there was one kind of fire that we knew how to make.


Cup o' tea, anyone? Tea cures the world's troubles. And that statement sounded awfully British for the red-blooded American that I am. We won the war and all that patriotism. I can't help but wish that someone gave me trunks of tea instead of throwing them in a harbor. Seriously, way to make a statement… but wow, what a waste of some delicious beverages.
Back to that silly coalstove. The problem might have been our late-night arrival, or maybe my complete forgetfulness in packing good kindling---so we wondered around in the dark like pitiful pioneers, or maybe we just were in autumn-semester/wedding-season work mode and couldn't quite get into the cabin mindset (i.e. build a fire and read a book and that's it).
In the end, you might say that we lost the battle… but not until we accomplished the most important cabin task: MAKING S'MORES.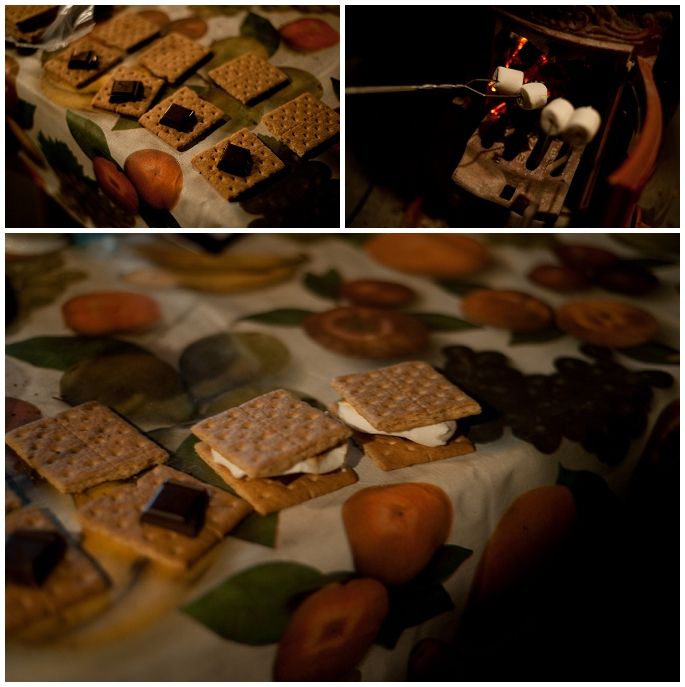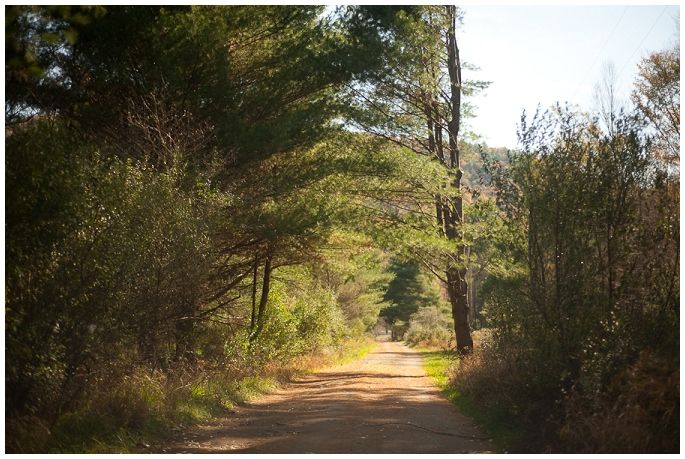 We had a little adventure the next day, experienced the breathtaking scenery of Pennsylvania autumn. It's funny how I'm beginning to love the autumn. I used to adore the summer and dread the autumn because it meant summer was over. Now I'm all about loving every single season for its peculiarities. Autumn foliage is a special thing – like the world has been painted with the brush of a Master Painter, and we are just observers who are privileged to live in a vibrant painting.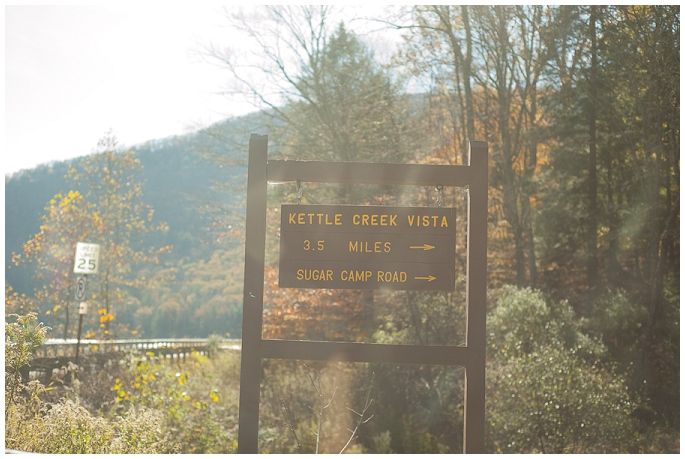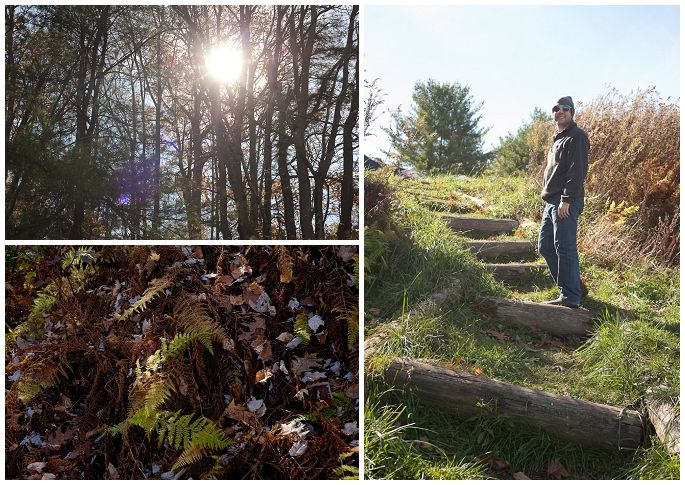 Oh Pennsylvania, why are you so wonderful?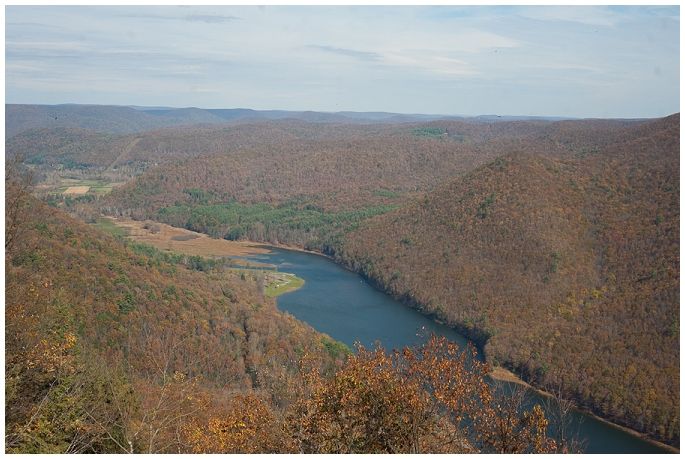 It was such a short trip to the cabin… only overnight and speckled with fighting with the coal stove, but I love that place too much to stay away long… Until next time, Hammersley Heaven. Oh, you betcha we're goin' back. We can't let the coal stove win! ;)