Banana Pudding Parfaits | Inspired by Magnolia Bakery
8:05 PM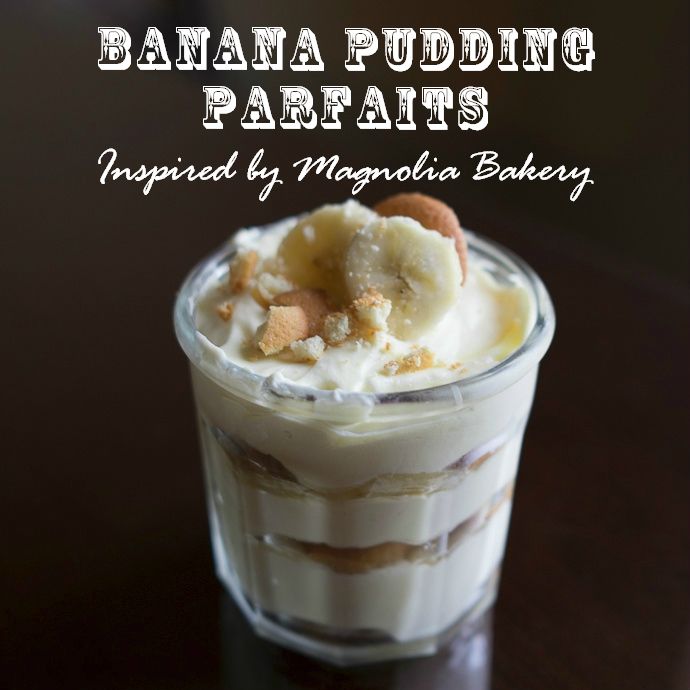 It feels like an eternity ago… but really, it was just less than six months ago when we took a whirlwind weekend trip to NYC. Brandon had never experienced the city and I was eager to revisit it. The trip has never hit the blog (though I did blanket Instagram with NYC pics, so go stalk there). We stayed in Brooklyn --- 'cause we're cool (and cheap) like that. We cooked breakfast every morning in our little vacation rental, took the subway EVERYWHERE, and still walked our poor little feet to the bones. It rained every single day so after the first night, I only brought my iphone along for documentation…. and to keep us on track with every restaurant and food place that we wanted to visit. Because I did some SERIOUS research, and I was ready with a food list!

We ate pizza every night.

We made sure to walk an extra fifteen blocks for the BEST New York bagels (so worth it).

We stumbled onto this sign. And it totally made sense.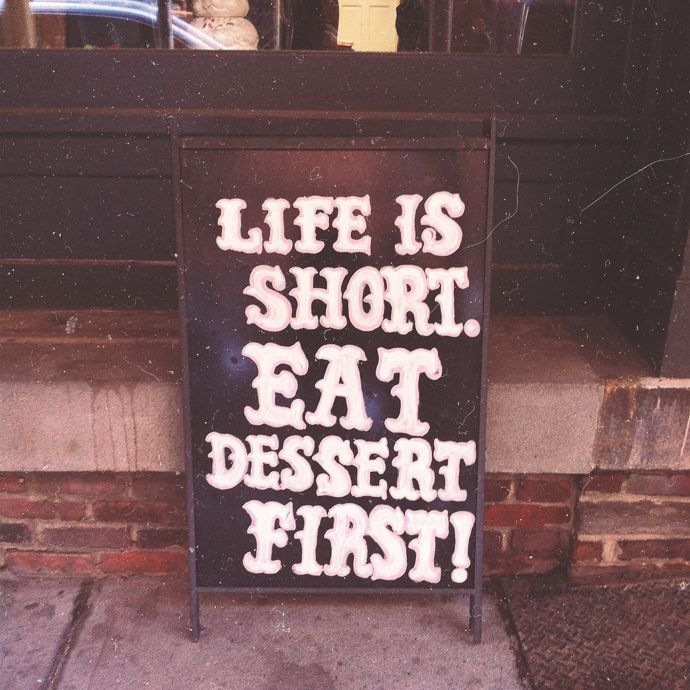 And we stopped at Magnolia Bakery. This was a re-visit for me. Back in December 2010, my friend, Heidi and I stopped here because it is famous for cupcakes. All I remember (besides the fact that Brandon and I ended up sitting at the same table), was how regretful I was later because I wasn't hungry enough to get a cupcake! Sometimes appetite should not matter. Really.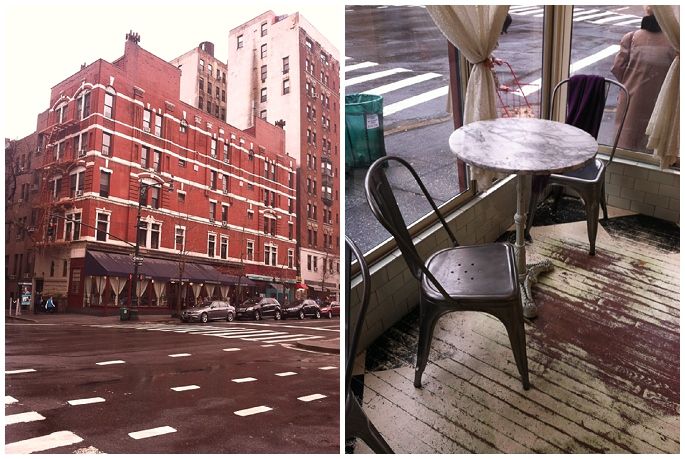 When I was doing my food research, I read that Magnolia Bakery is also famous for their banana pudding. And let me tell you, Brandon is CRAZY for banana pudding! Crazy-crazy-crazy. I hardly understand it because to me, if there's no chocolate in something, it barely counts as dessert. But he loves it. So we were going for it.



Brandon got his banana pudding and I got a carrot cake cupcake (which was delicious). But I was pleasantly/greatly surprised that I actually really-really liked his banana pudding! I couldn't quite figure out what was different about it…. maybe that it just tasted real.

Fast-forward to six months later and Brandon requests banana pudding…. so Google and I have a little chat, and I come to find out that Magnolia Bakery uses the same recipe in their bakery as is in their cookbook and there are folks making this stuff all over the food blogs. I make it, I love it and now I'm sharing it.

The secret: Real whipped cream. I should have known. :) Without further ado, the most magnificent banana pudding ever made (slight hyperbole).




Banana Pudding Parfaits
Inspired by Magnolia Bakery

1 (14 oz.) can sweetened condensed milk
1 1/2 c. ice cold water
1 (3.4 oz.) box vanilla instant pudding mix
3 c. heavy cream
4 c. sliced bananas
1 (12 oz.) box Nilla Wafers

In a large bowl, beat together the sweetened condensed milk and water until well combined. Add the pudding mix and beat well. Cover and refrigerate for 3-4 hours or overnight. It is very important to allow the proper amount of time for the pudding mixture to set.

In a large bowl, whip the cream until stiff peaks form. Gently fold the whipped cream into the pudding mixture until no streaks of pudding remain.

Layer bananas, Nilla Wafers and pudding mixture into individual parfait dishes or glasses. Cover tightly and refrigerate for 4 hours up to 8 hours, but no longer.

Garnish with sliced bananas and crushed Nilla wafers. Serves: 8-10

Naomi's Tips: Since there are only two of us, I only made two parfaits. I froze the additional pudding mixture overnight and used it to create the most delectable strawberry milkshake smoothies the next day. Inventive, right?