By the Riverside in Little Rock
7:00 AM
"Let's have an adventure!"

We are adventurous. Considering that we trekked from Pennsylvania to Arkansas to live in a temporary apartment for summer, that's adventurous. In general though, I consider us homebodies. We like to stay home. Except for when we leave the house to go get coffee. Blogging about our big-super-duper-interesting life seems to be a stretch, because like I said, we're homebodies.

A sneak peek into our lives on a typical Friday night equals us sitting on the couch together. Drinking iced coffee. Brandon on his work laptop, doing his second job. Me on my laptop or curled up with a book. It's not very exciting… but it is nice.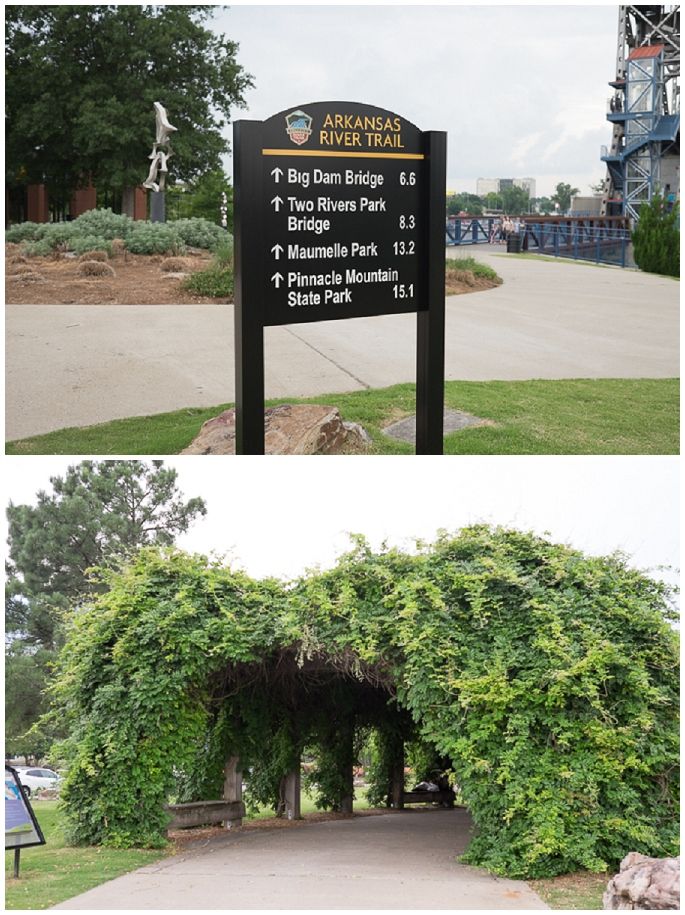 Sometimes we leave the house on date night. Sometimes we don't. A few weekends ago, we did a Saturday afternoon date to Little Rock… where the city was surprisingly empty. Our thoughts, "EVEN BETTER!" (Homebodies no likey crowds either!). ;)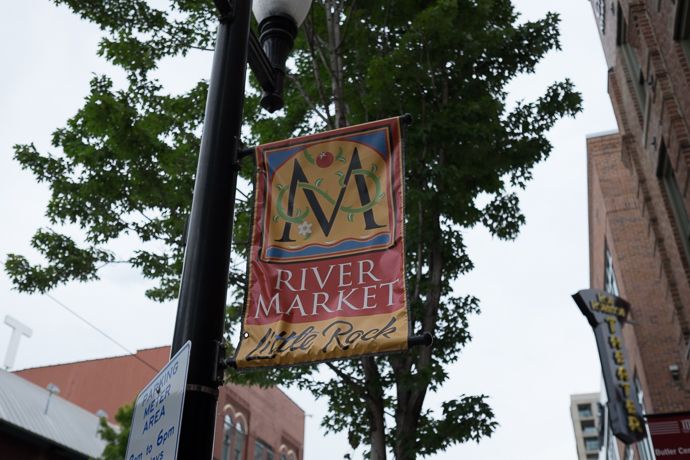 We strolled by the riverside… on the opposite shore than when we viewed the fireworks!



We didn't even realize how far we walked until later, when my feet started aching. The river was calming, the roses were vibrantly beautiful and we got a real kick outta strolling by the kids running through the sprinkler area, especially the one little boy who crawled to the top of a rock ledge and was screaming "I'm king of the mountain!!!" Kids are hilarious.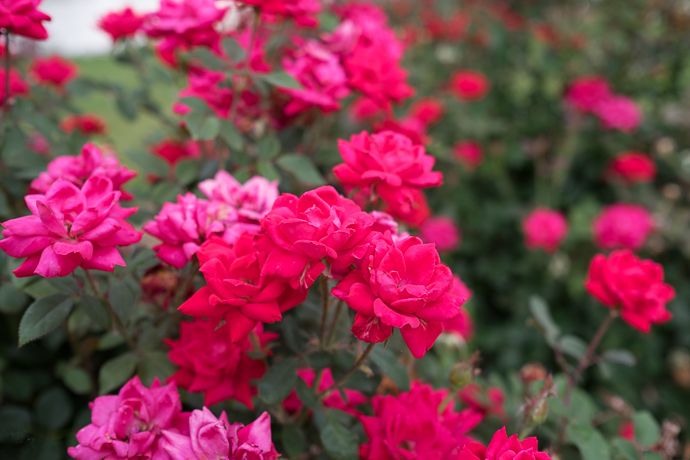 Raindrops started falling and we ran for cover… right into the Little Rock library. Brandon buried his head in an engineering book and I found a fascinating tome on American foods. It was enlightening…. and it made me so hungry!

For pizza. I don't care what anybody says…. pizza IS American. It's hard to find a little American town without pizza, and it's usually pretty delicious!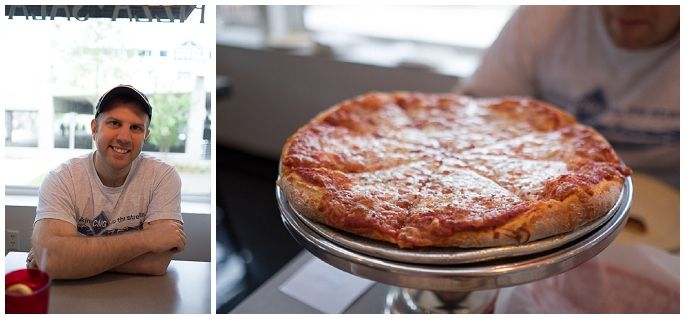 Little Rock has a historic district. We drove around looking at big ol' houses. This one had a lot of security, a nice tall fence and a guard booth. Because it's the governor's mansion. I took a picture anyway (and had Brandon drive away really fast… just in case).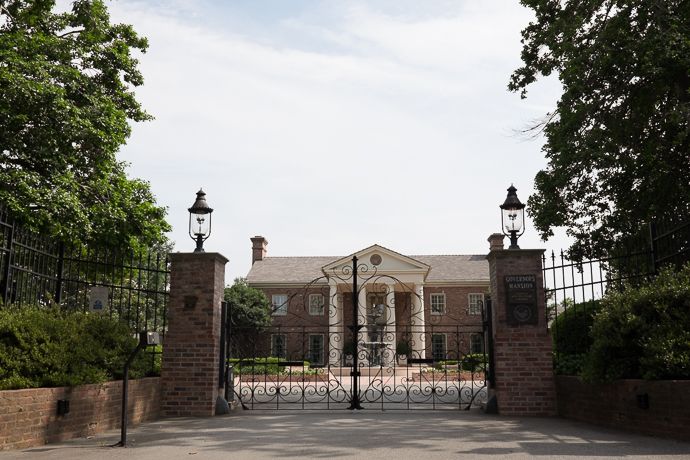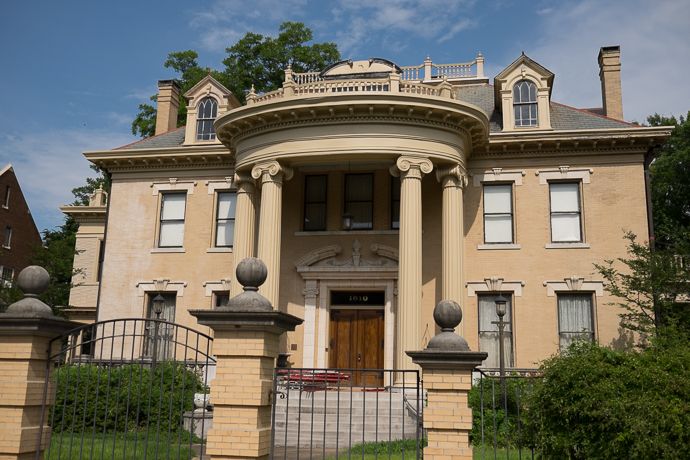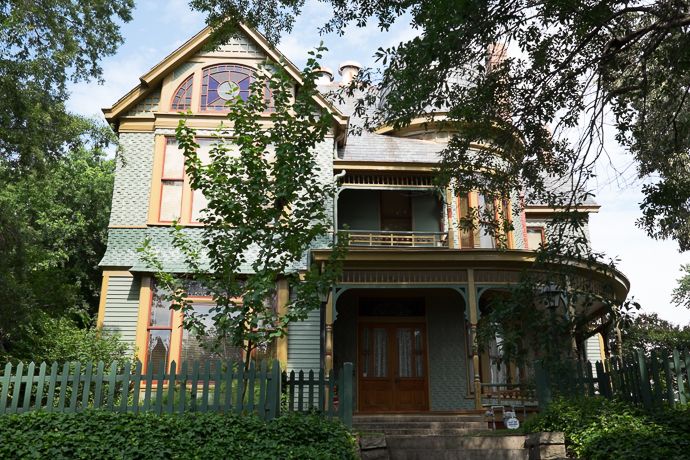 We took a drive to a new little coffee place and ended the day on a sweet note!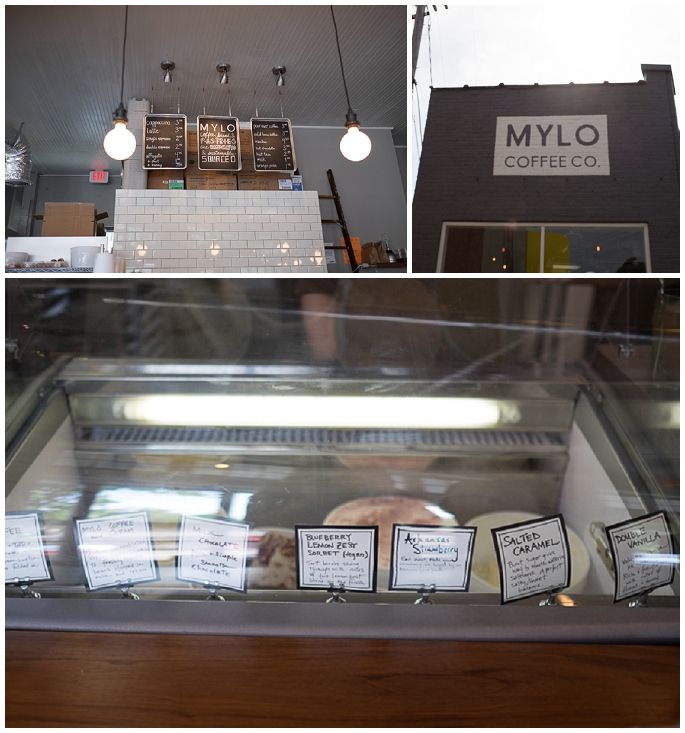 Affogato.
The delicious concoction of a scoop of gelato or ice cream drowning in espresso. Soooo good. The ice cream gets a little melty from the hot espresso. We share the ice cream, but Brandon gets most of the espresso because the flavor is a little too strong for me. It's a good-good deal. :)