A Disney Sunset Symphony
6:00 AM

On a warm-and-breezy summer night, we (and thousands more parents and their tiny ones) decided to marry our delight in Disney movies and and outdoor music into one very memorable experience.

It was craziness. Euphoric-childhood-Disney-derived craziness. I have never seen so many princesses in my entire life. Glittery crowns and tulle skirts and fake blonde braids and dangling clip-on earrings and sparkly slippers and yes, that's a Little Mermaid wig. There were a few little boys dressed up as princes and pirates, too... not sure who the little guy in front of us was supposed to be, but he had the cutest hand-drawn mustache!

It. Was. Pure. Princess. Pandemonium.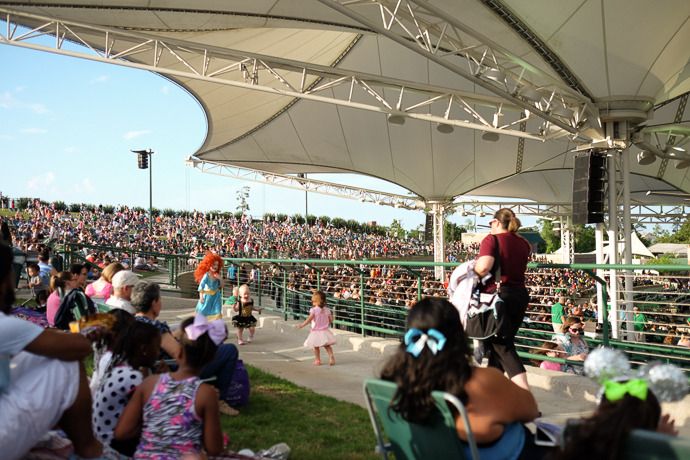 It was a free event, at least for us lowly paupers seated on the lawn. Methinks that it was corporate sponsors that made possible the free lawn seating, free chair rentals and best of all... free teeny-tiny ice cream sundaes!



I shared my sundae with Devereaux and he loved it. When I give him food that he likes, he makes fists and stretches out his arms and opens his eyes real wide and then goes, "EEERRRRM!" I don't know what it means, but it is hilarious to watch.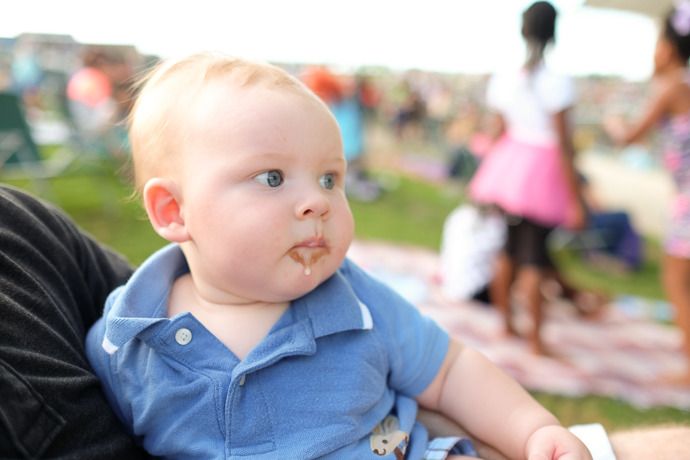 Speaking of love, this is how Devereaux gives kisses.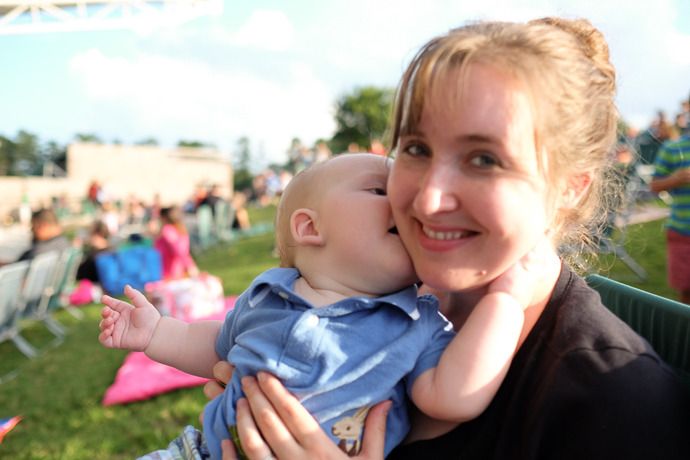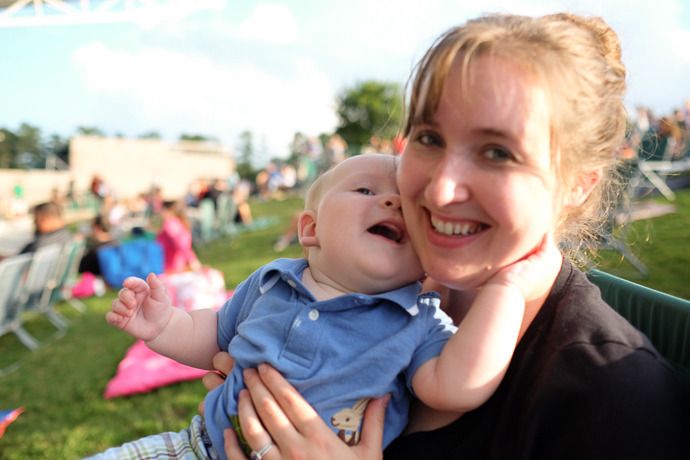 He loves hanging out with Daddy, and wearing Daddy's hat!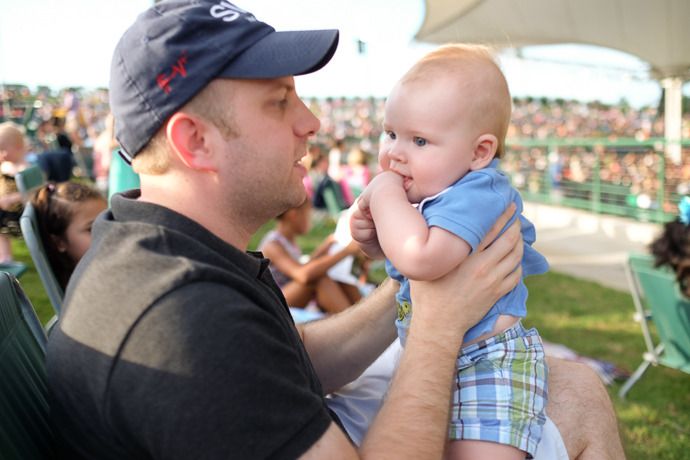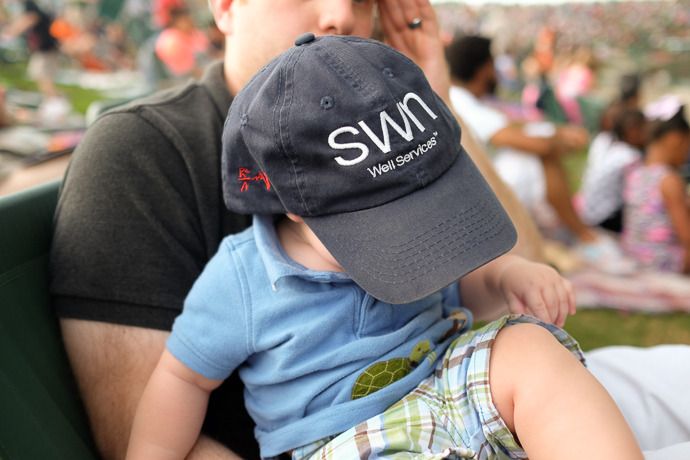 We arrived nearly an hour and a half before the show started, but we didn't mind a bit. It gave us time for eating melty ice cream, watching all the princesses, reading about the Disney "voices" (the singers bringing those movie songs to life along with the Houston Orchestra) and deciding that we were hungry enough to buy something from the outrageously-priced concession stands. The only regret I have about about our Disney evening was that snacking decision. I should've packed us a picnic as I originally intended, but time got away from me... oh well.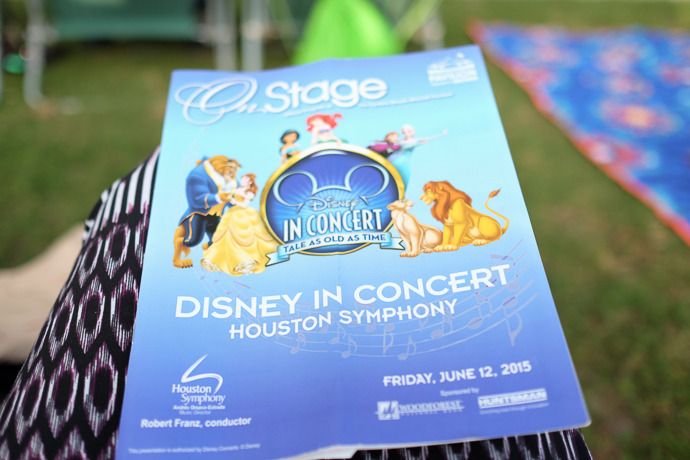 When the sun dipped low and the orchestra finished tuning, we were entranced by the music. It was the music that I couldn't have sung the words by memory or hummed the melodies by heart, but it all spoke of happiness and dreams and childhood imagination.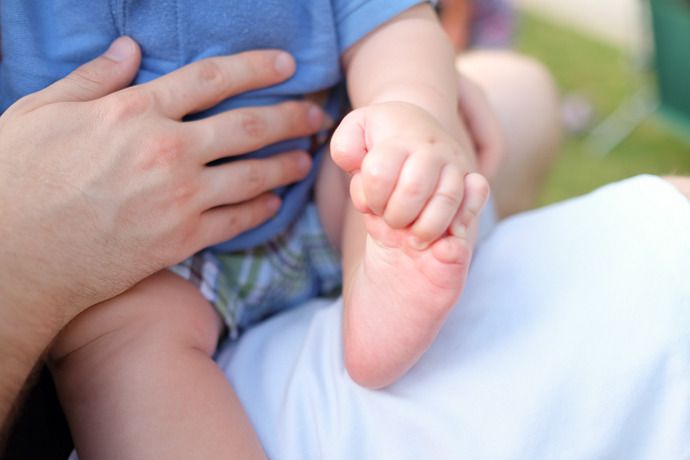 It occurred to me that Devereaux has never seen a Disney movie. Yet. Until this night, when we heard the music played with clips of different Disney classics projected on the big screen. The magical
Peter Pan ("You can Fly, You can Fly, You can Fly" and "The Second Star to the Right"),
the springy number from
Bambi (
"
April Showers")
and ever-romantic
"Bella Notte"
from
Lady and the Tramp."
I love that one. My favorite unexpected song was
"Reflections"
from
Mulan.
I sing that one absentmindedly every so often.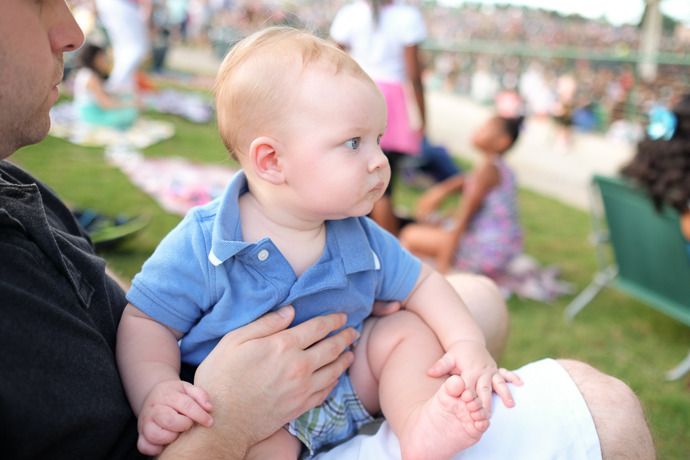 From our vantage point on the hill, I could see little princesses twirling around the concession stand to the music.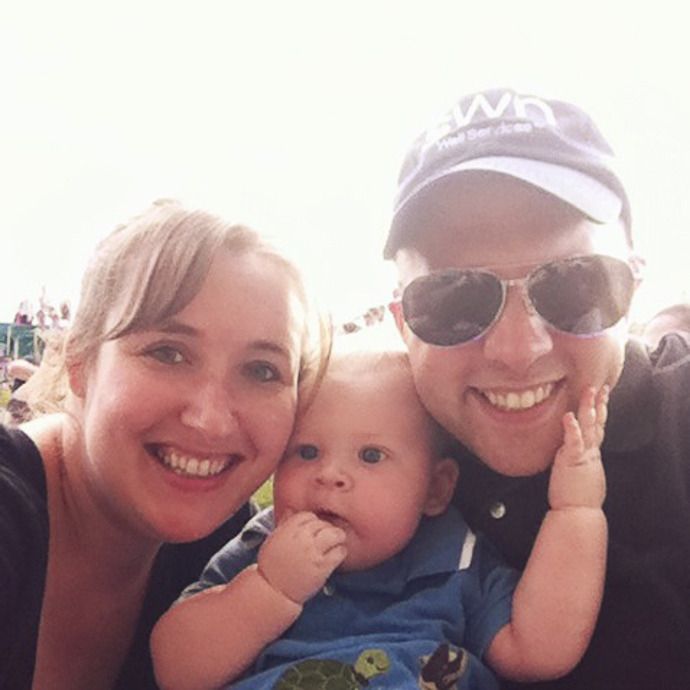 We made our escape during intermission, after enjoying only half of the show. It seemed like every other parent of children under the age of two had the same idea, so we didn't feel the least bit deprived... well, I missed hearing the
Beauty & the Beast
theme, but that's okay. I'll hum it to myself later.... for staying out waaaaay past Devereaux's bedtime, he did pretty well!
Walking under trees lined with twinkle lights around The Woodlands with the summer breeze caressing our faces, it didn't feel like we were in south Texas. It felt like we were in Pennsylvania or Virginia or any other place where summer feels magical.