The Great Coffee Adventure: Trixie's Coffee
2:19 PM


The Great Coffee Adventure: Just a wedding photographer/mama + her coffee-enthusiast husband on an adventure through Pennsylvania Texas; discovering, photographing and otherwise enjoying the unique, independently-owned coffeeshops and cafes of our great state. Coffee makes us happy.




It would be no exaggeration to say that I have been looking forward to this coffee shop from the time I started researching our Texas adventure. Yes, I research, google, yelp and otherwise endeavor to find the coolest coffee shops around. Or maybe just ANY local coffee shops. I like variety.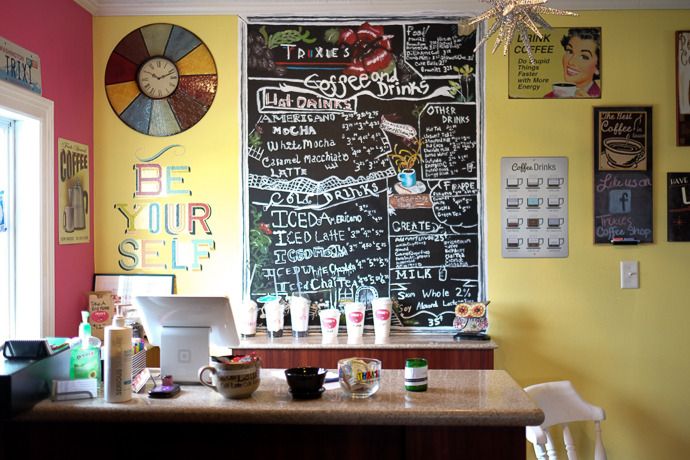 Any why was I so interested in this coffee shop? Because it is Trixie's coffee shop. I have a wonderful, cute and adorable little niece with the nickname "Trixie" and I wanted to know what her coffee shop would look like. ;)

In answer to our unavoidable questions.
Yes, there is a Trixie.
Yes, the owner's nickname is Trixie (though her real name is Linda? I think?).
No, we did not meet the owner, but our enthusiastic and very friendly barista assured us that Trixie is the nicest person you'll ever meet!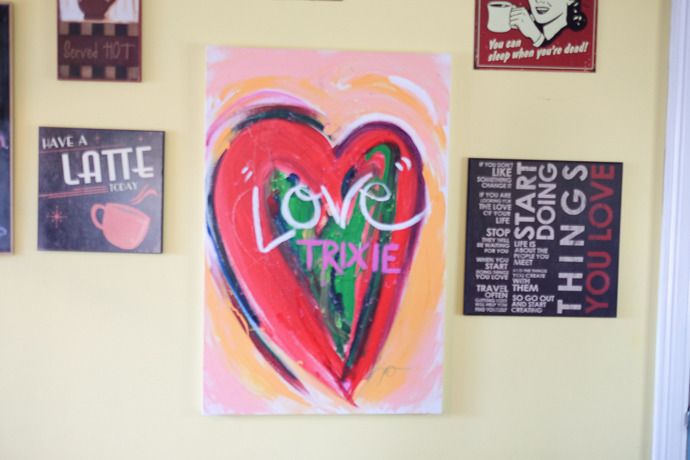 If I could give Trixie's Coffee a motto, it would be "where coffee & kindness meet together." This place is a tiny little spot (but it has a drive-through, which is super cool) with just a few places to sit down... the leather couch, the counter, a couple tables and a couple armchairs.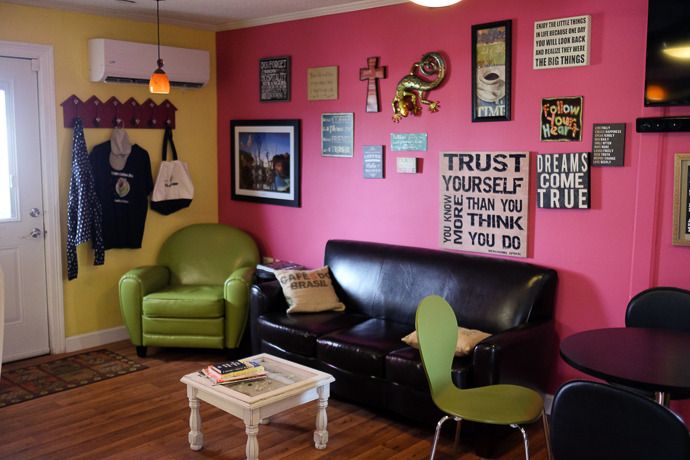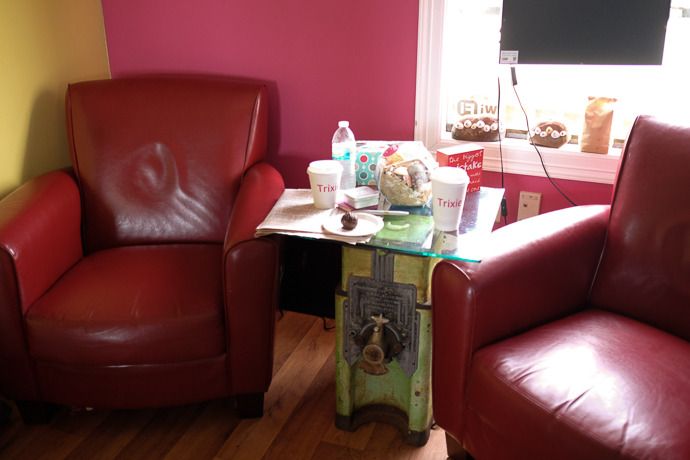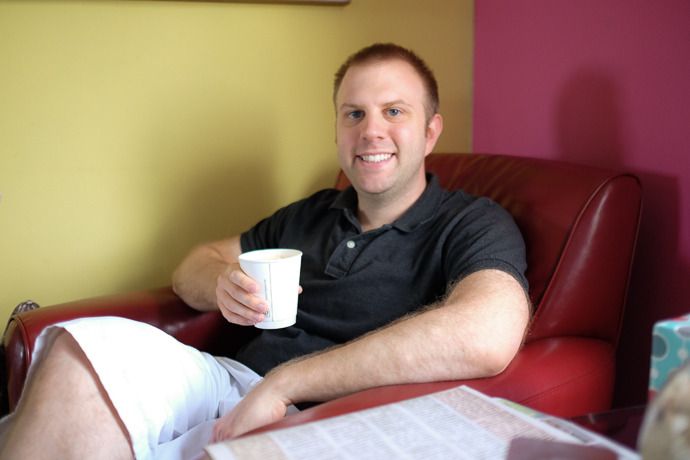 The decor is all about coffee. Unashamedly, unabashedly coffee. I dig it.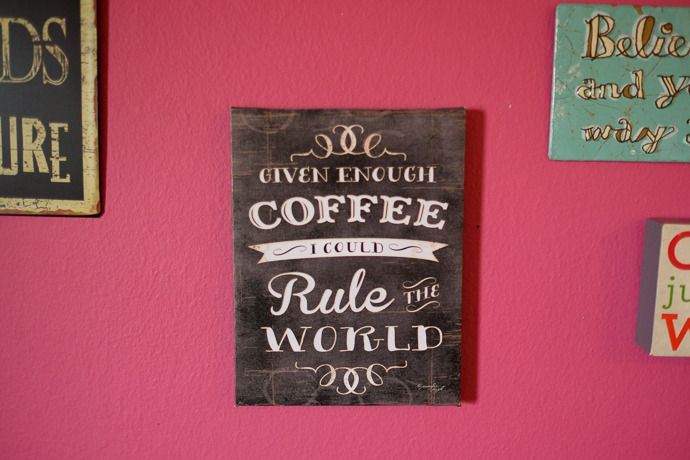 Oh yes, and I got a mocha (do I ever get anything else, like ever?). Brandon's choice was a cappuccino. And I begged for this delectable chocolate cake ball. It was small, yet so satisfying. I had been wanting cake for like a week (never look at Pinterest when you are hungry), and did not want to bake a whole cake... hence this impulsive snack purchase. #goodidea


There are other choices, like biscotti!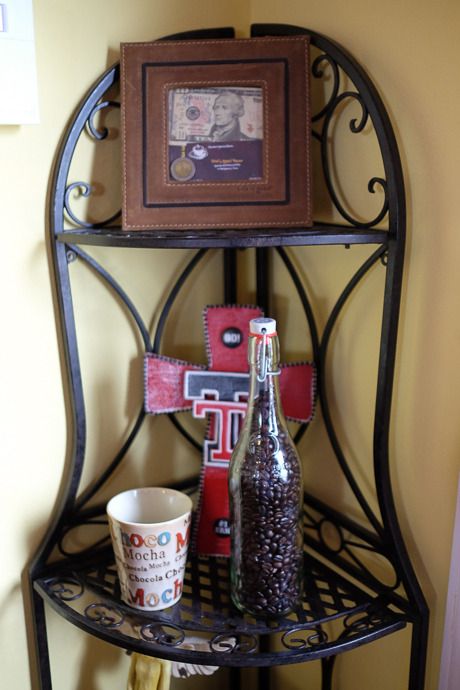 Even Devereaux had a good ol' time!



I am thinking we should head over there and kick back on the patio.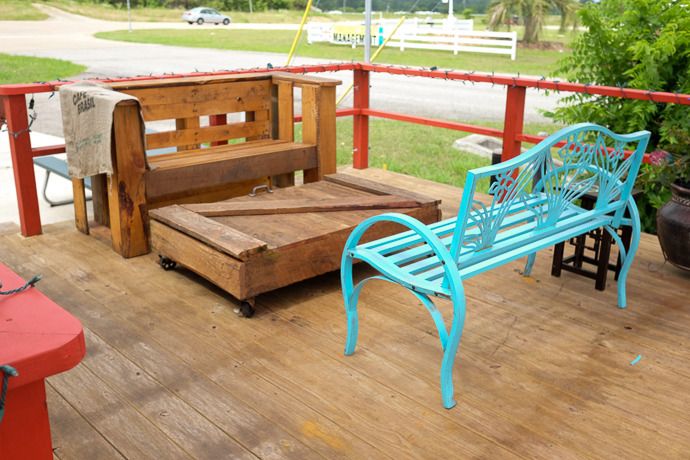 And as a ridiculous aside, we stopped by Trixie's Coffee during our Saturday morning errand run... Post office, library (Devereaux ate books), coffee, then grocery shopping. We were moving and shaking and getting stuff done... until about halfway through our grocery shopping experience. When the power went out in Walmart. I thought, "no problem! They got generators!" And they do... except said generators only last about 20 minutes, and then EVERYTHING shuts down, including the very-necessary cash registers. *sigh* We left a full cart behind... as did at least 50 other people, because the power wasn't coming on for another two hours.
And we returned five hours later to repeat our grocery shopping.

The moral of the story is... I am not sure. Maybe... when the power goes out at Walmart, give up immediately.

The end.