A Sweet Stop at Crave Cupcakes
8:09 AM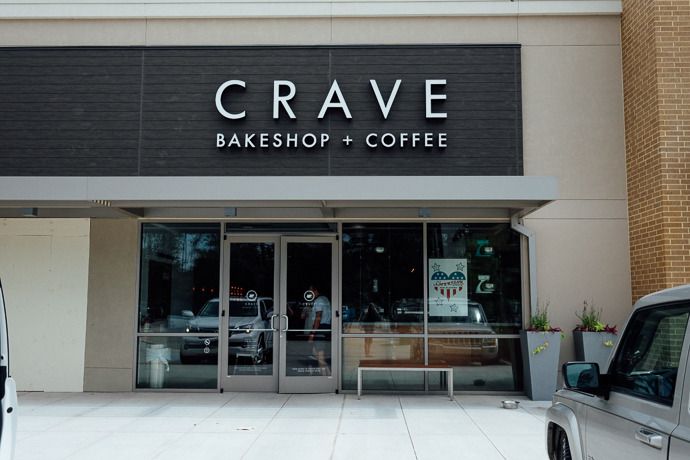 On our Saturday adventure to the Woodlands, there had to be coffee involved. And why not a cupcake, too? We knew we would be eating dinner out, so the healthy choice was to share. Sometimes we choose wisely, sometimes we do not. This was a wise choice.... though now looking back, I want a cupcake. Right now.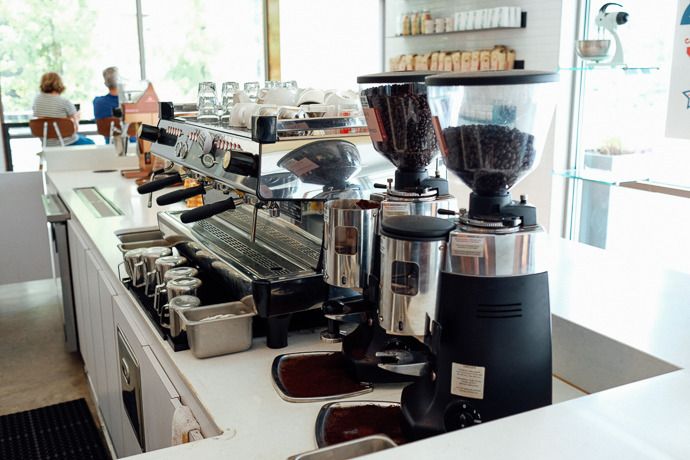 A VERY IMPORTANT NOTE:
I don't do free product reviews. I don't go places or eat things or anything like that because anybody else paid for it. Maybe it's because I am an old-fashioned blogger... I just want stories about people's lives, without feeling "sold" on a product. It's like getting invited to someone's house and then realizing it's actually a Mary Kay party or a Tupperware party and feeling compelled to buy something. It just makes me feel icky.

Because I like reading narrative blogs, that's how I blog.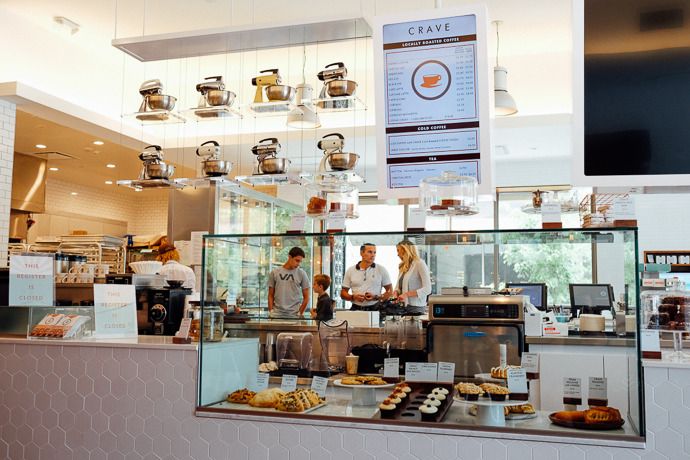 So when I say that I went to a certain cupcake place, it's because I have a passion for local food and coffee and finding interesting places, and I probably found a recommendation on Yelp (I do love yelping!) so we went there.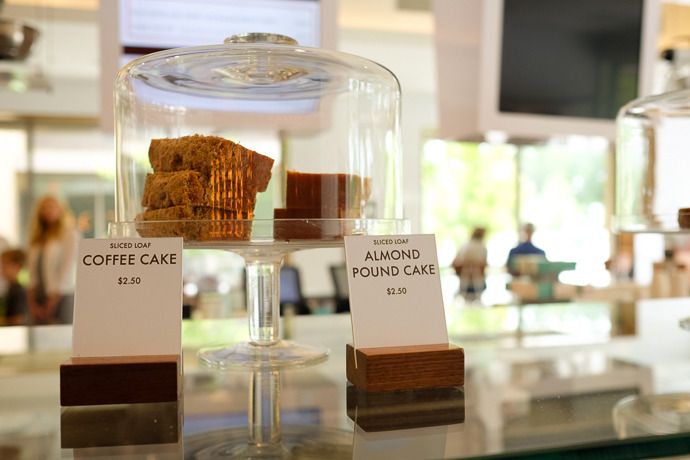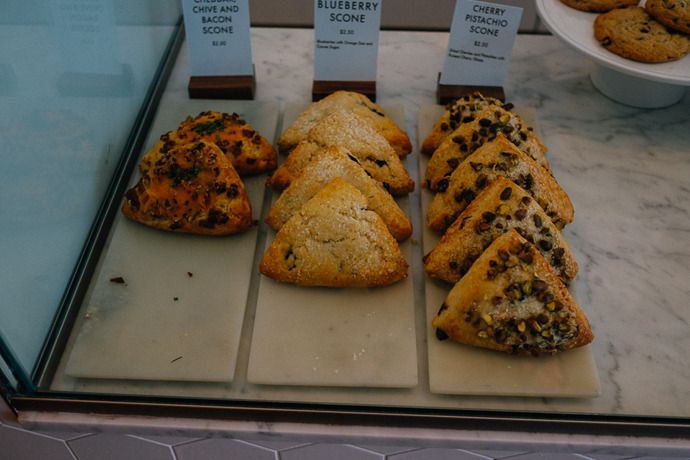 And it was delicious!

CUPCAKES! CUPCAKES! CUPCAKES!


Usually, when presented by a large menu or in this case, SO MANY kinds of cupcakes, my brain freaks out a little... Fortunately, Brandon doesn't have that problem. He chooses what has immediately struck his fancy. And then doesn't have the inner-berating that there might be a better option that happens inside my head (#weirdbrainproblems).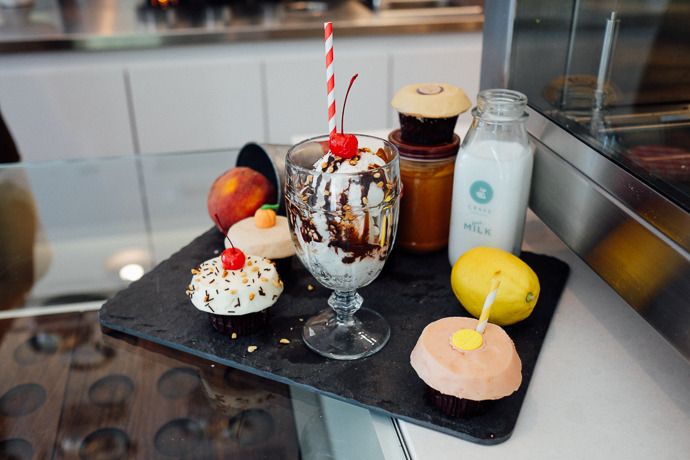 Our choice was a Nutella cupcake & an iced mocha.


I was surprised that it was a white cake inside, then we realized it was probably hazelnut with a hazelnutty filling and Nutella frosting. Not an overbearing Nutella flavor, but the cake was moist and crumbly and sweet enough to be delicious without making our teeth hurt. :)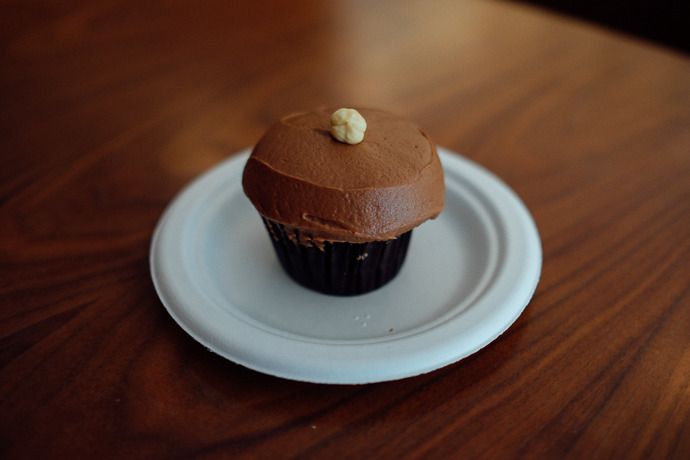 You know what is even sweeter than cupcakes?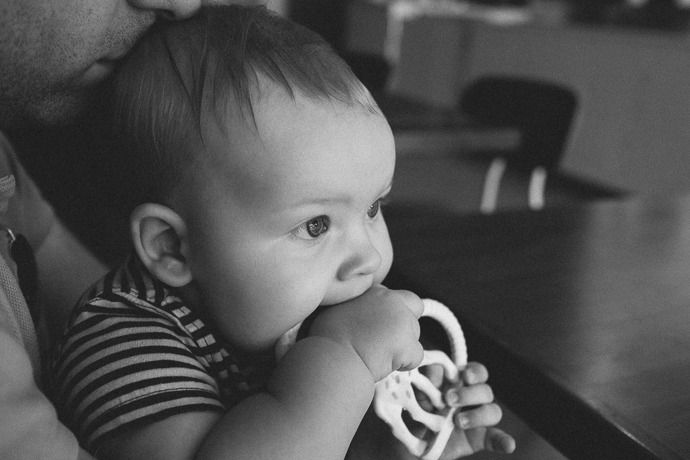 Our dear sweet Devereaux. We do love that little guy.