Sometimes the only difference between a good vs. great day is your attitude.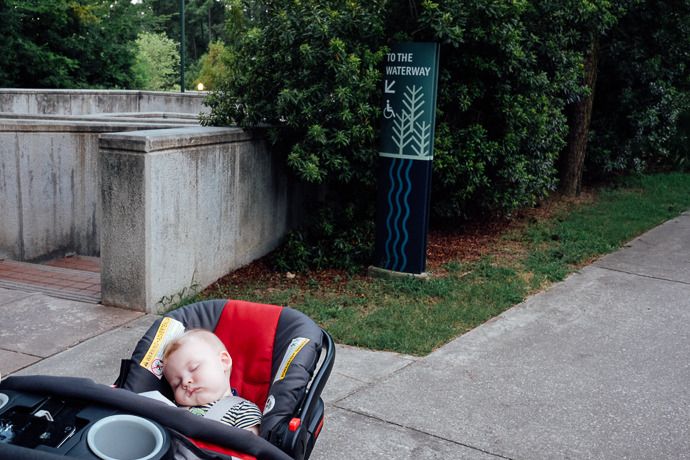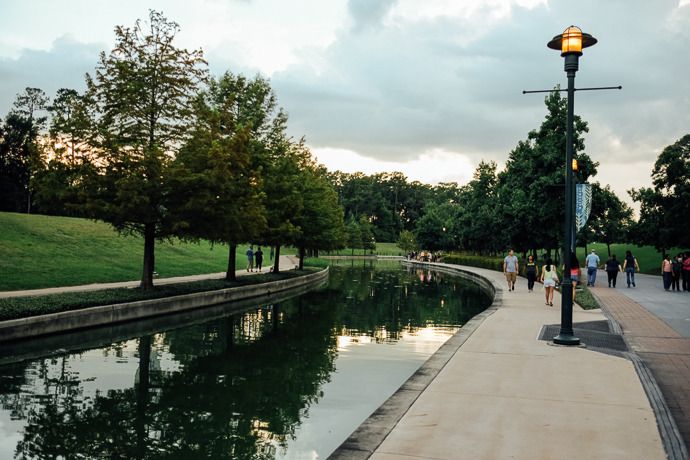 The lesson I learned this weekend was a simple one. A lesson about contentment and having a good attitude and not letting the little things steal your joy. We took a Saturday adventure (because we have determined that Saturdays are for adventuring and Sundays are for "cocooning") to The Woodlands for the afternoon and evening.

Our adventure included driving around interesting neighborhoods, getting a delicious cupcake (more on that in another post), going out to dinner at a place where I don't have to worry that the baby is in a I-discovered-yelling phase (props to Red Robin), strolling around Market Street and then the icing on our delicious summer evening cake.... an evening walk by the waterway.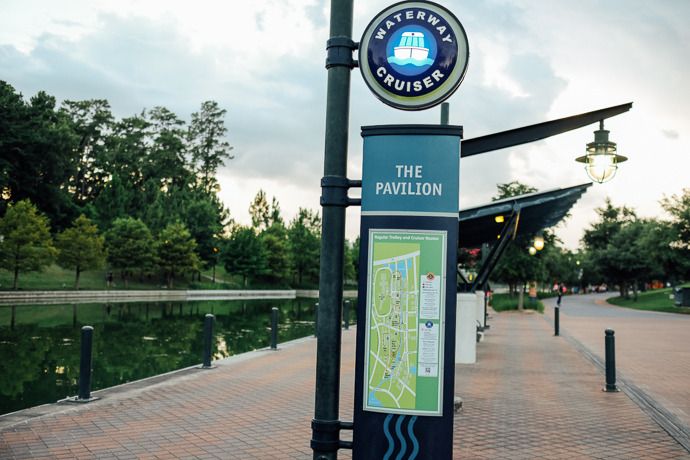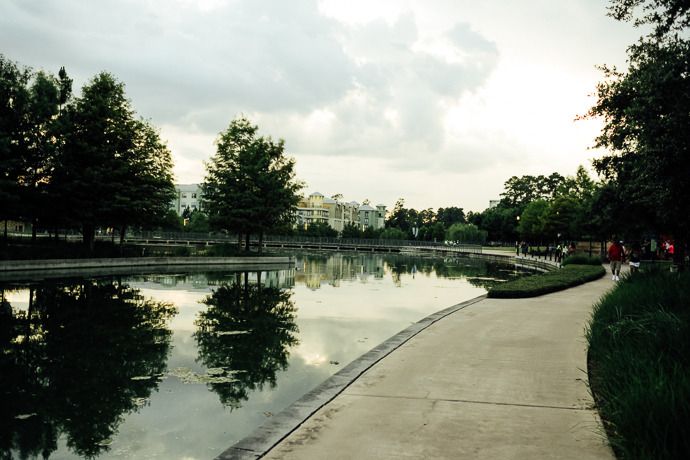 I am assuming that the waterway is man-made.. because this is Texas and even the lakes are man-made. However, it remains so beautiful in the soft evening light. Despite the fact that it was blazing hot (so hot lately that the citronella candle on my patio is melted by afternoon!) and my sandals were not made for long walks, the evening was simply glorious. Attitude, my friends, attitude!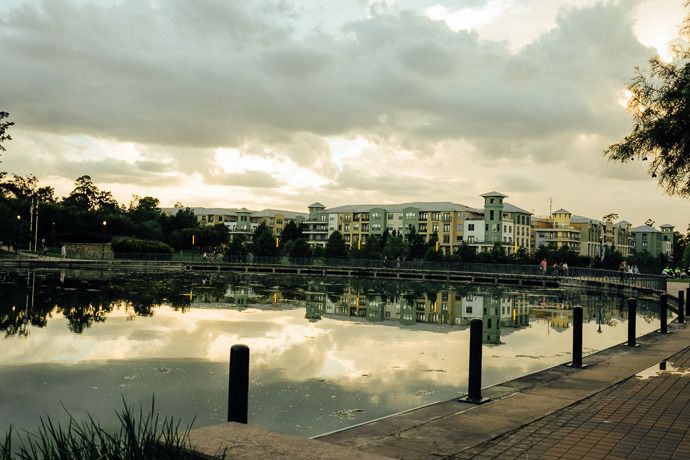 Kayaking on the waterway is apparently a big deal! And it sounds like fun... if the laughter echoing across the water was any indication.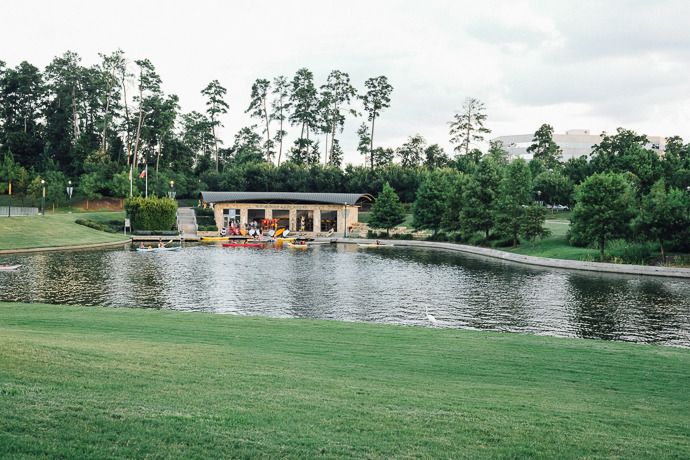 A bit of art in the middle of everything.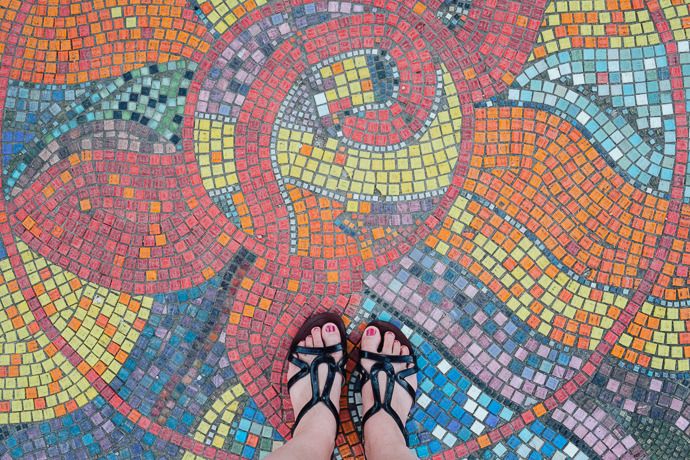 I still stalked wildlife on this walk. Some big beautiful herons showed themselves and I got pretty close before they flew away. I know it seems childlike to chase wildlife, but I love it... so why not?


We considered it a wonderful date night, because despite the unusual timing, our baby slept peacefully throughout our evening stroll and then was bright-eyed and bushy-tailed all the way home. And there was the most interesting sunset for our drive home. Orange and red across the sky, with clouds hovering in a line above the horizon.. so it looked like an upside-down sunset when the sun peeked out from under the clouds.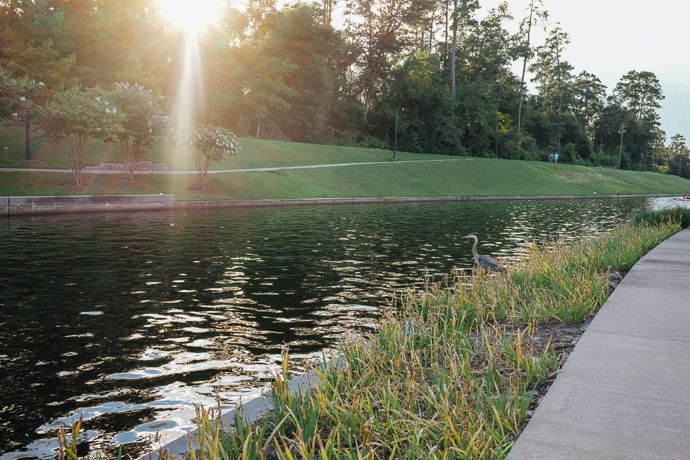 I am learning... to grab hold of the day, not accept negativity or despondency, to control what I can control: my attitude... and to be ever-so-grateful for the wonderful things in my life. Like strolls on hot summer nights with a caressing breeze, a sleeping baby and my favorite person in the world beside me.