Biking in Acadia {Maine Adventures}
7:00 AM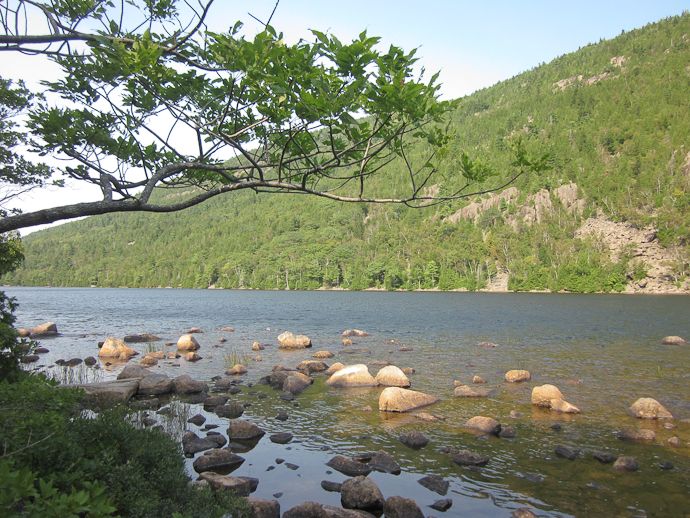 We decided on an "easy" day of biking. Then, about thirty minutes into this quest, we both realize that… this is Acadia. We are biking mountains! There were many hills and inclines and going up-up-up before coasting down the other side. To say it was difficult was an understatement. I was red and sweaty and huffing and puffing, and taking every opportunity to get off my bike to take pictures! And maybe get a little breather. Brandon was in much better biking shape than I, because of biking from campus to work during the semester and so I lagged behind a little…
Aren't these bikes cute? Borrowed from my parents… who collect bikes.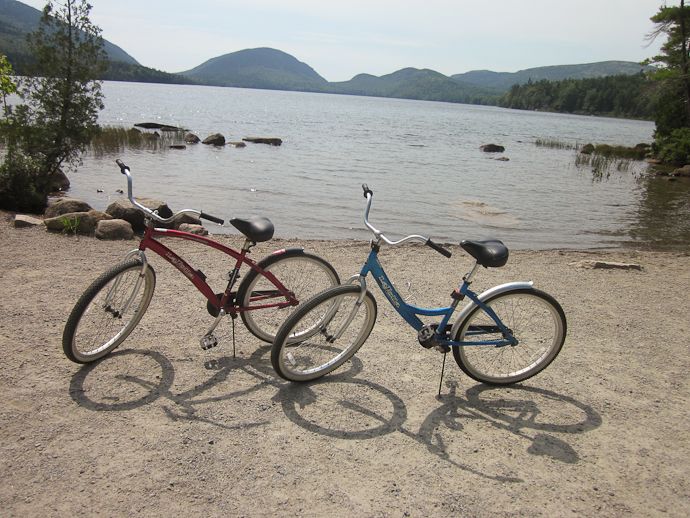 We started off enthusiastically from the Eagle Lake parking lot, up the steady incline of Aunt Betty Carriage Road (who named these roads?). It was nothing but burning legs and burning lungs until we coast down a hill. Then it is nothing but a sense of exhilaration.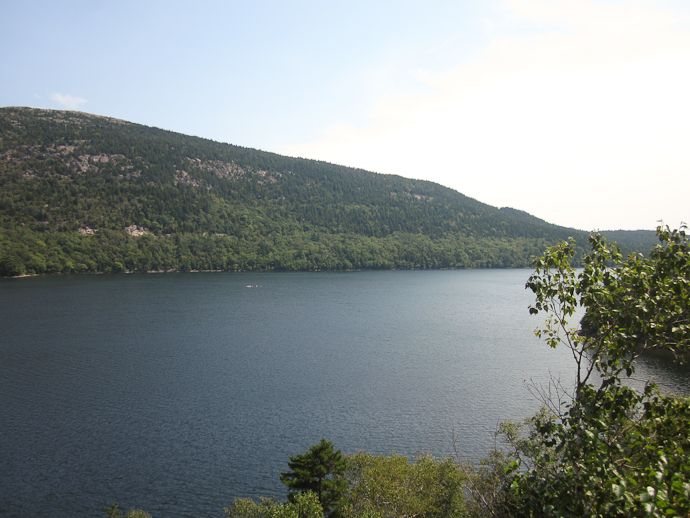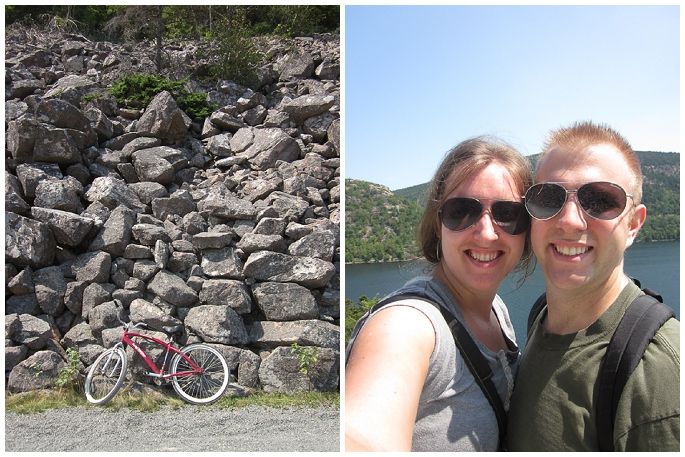 We weave through the Seven Bridges (truly seven. we counted) and on Around Mountain Carriage Road – which is still gaining in elevation, so consequently still costing us in energy.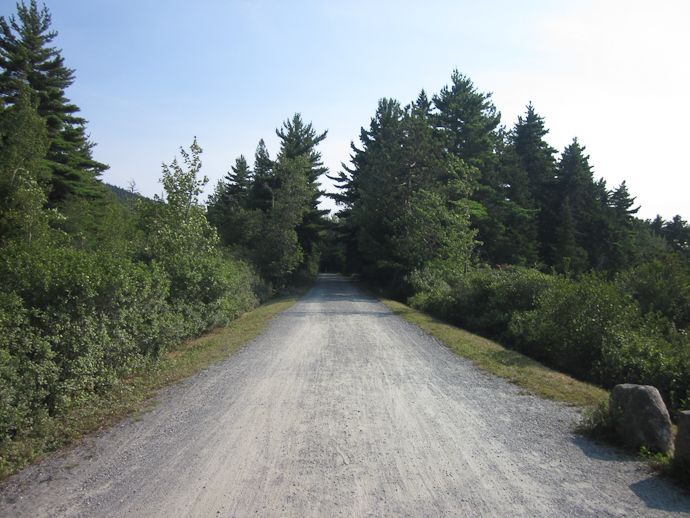 There were more and more people on the roads as we neared the Jordan Pond House. I didn't care about the crowds, because all I wanted was to sit down and happily anticipate delicious lunch food. There were hundreds of people milling about (yes, I found one little alcove that was empty and sat there as we waited for a table. Typical me. Running away from the crowds).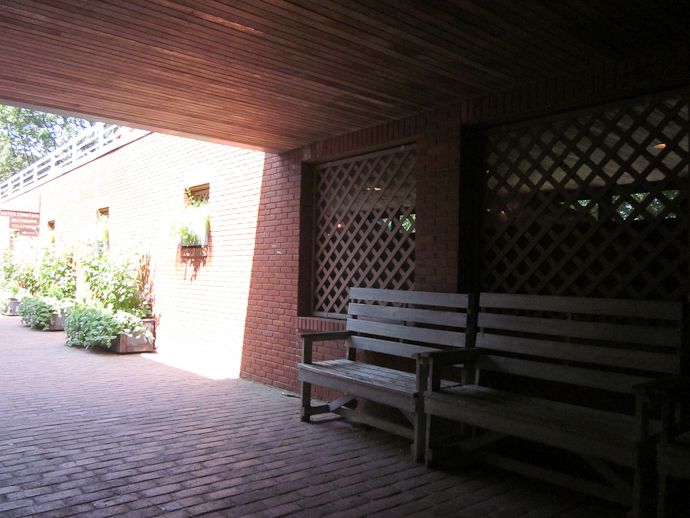 I can't hate on popular (therefore crowded and busy) restaurants too much, because I have noticed that the popularity translates into a well-oiled machine of food service, with good quality and efficient attention from the wait staff. I appreciate that.

When at the Jordan Pond House in Maine, you must get… what we got.
A pot of tea, crab cakes, seafood chowder and as many popovers as we could eat. It. was. absolutely. divine. Now I can't guarantee you the same experience, as I have a sneaking suspicion that our deep appreciation for this food had more to do with the fact that we biked 12.5 miles that day and everything tasted amazing because we desperately needed sustenance. So I guess the moral of the story is this: Go biking, THEN go to the Jordan Pond House. You will have a higher opinion of everything.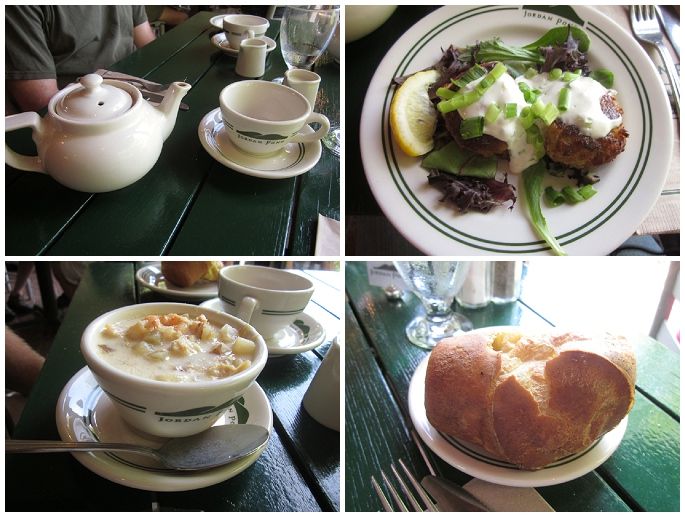 Full of food and not quite ready for biking, we found a shady spot on the lawn for dozing, thinking, map-reading, people-watching and looking at the amazing view.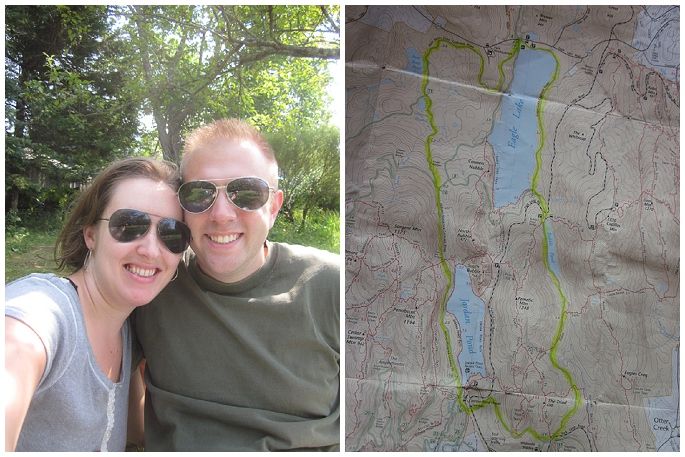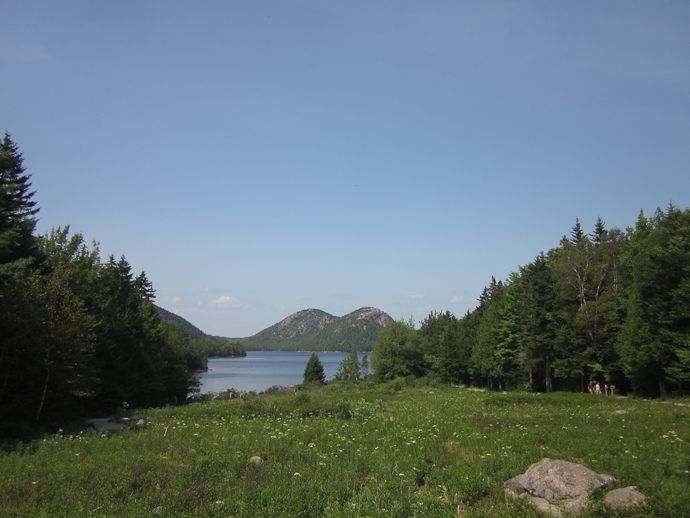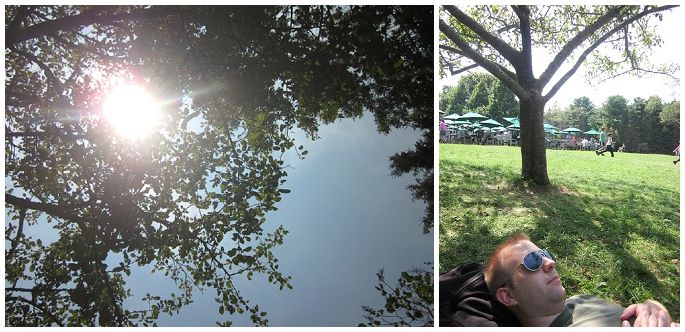 The return trip seemed easier to me. The views were even better. We ended about six hours after we had began. Exhausted, dirty and happy because we biked miles and miles up and down mountains and lived to smile about it.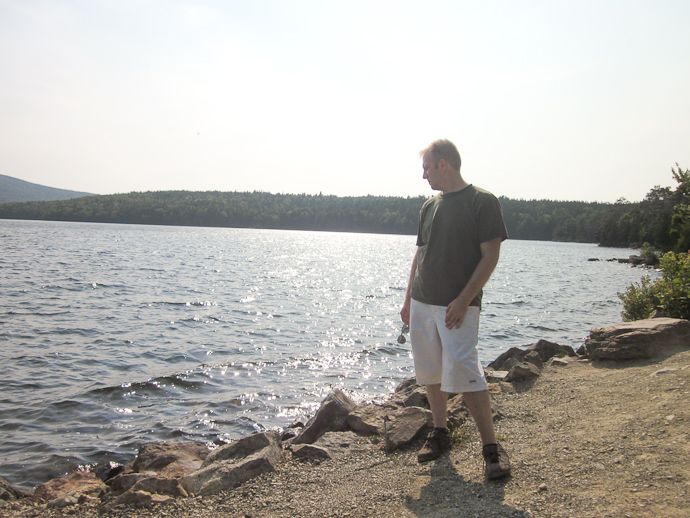 Have you ever biked the carriage roads in Acadia?
What was your favorite part?